The UW–Madison School of Nursing has been awarded the 2022 Health Professions Higher Education Excellence in Diversity (HEED) Award for the institution's outstanding commitment to diversity and inclusion.
This is the second year in a row that the School of Nursing has received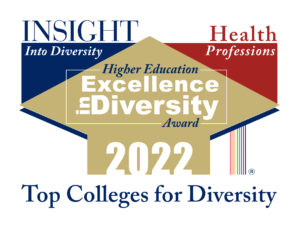 the award from INSIGHT Into Diversity magazine, the oldest diversity publication in higher education. The award recognizes U.S. medical, dental, pharmacy, osteopathic, nursing, veterinary, allied health and other health schools and centers that demonstrate an outstanding commitment to diversity and inclusion excellence. The magazine will feature the 63 honorees in the December issue of INSIGHT Into Diversity magazine.
"The Health Professions HEED Award involves a rigorous application process that examines the recruitment, retention and support of underrepresented students and employees, effective leadership in diversity mission-setting, innovative programming aimed at inclusive excellence, and many other aspects of diversity and inclusion across campus," said Lenore Pearlstein, the magazine's publisher. "Our HEED Award recipients have demonstrated extraordinary resolve in working to build a more equitable, safe and diverse campus environment."
The INSIGHT Into Diversity HEED Award evaluates an institution's achievement and commitment to broadening diversity and inclusion on campus through initiatives, programs, and outreach; student recruitment, retention, and completion; and hiring practices for faculty and staff. It is the only national awards that honor individual institutions for being outstanding examples of colleges, universities, community colleges or health profession schools that are committed to making diversity and inclusion a top priority across their campuses.