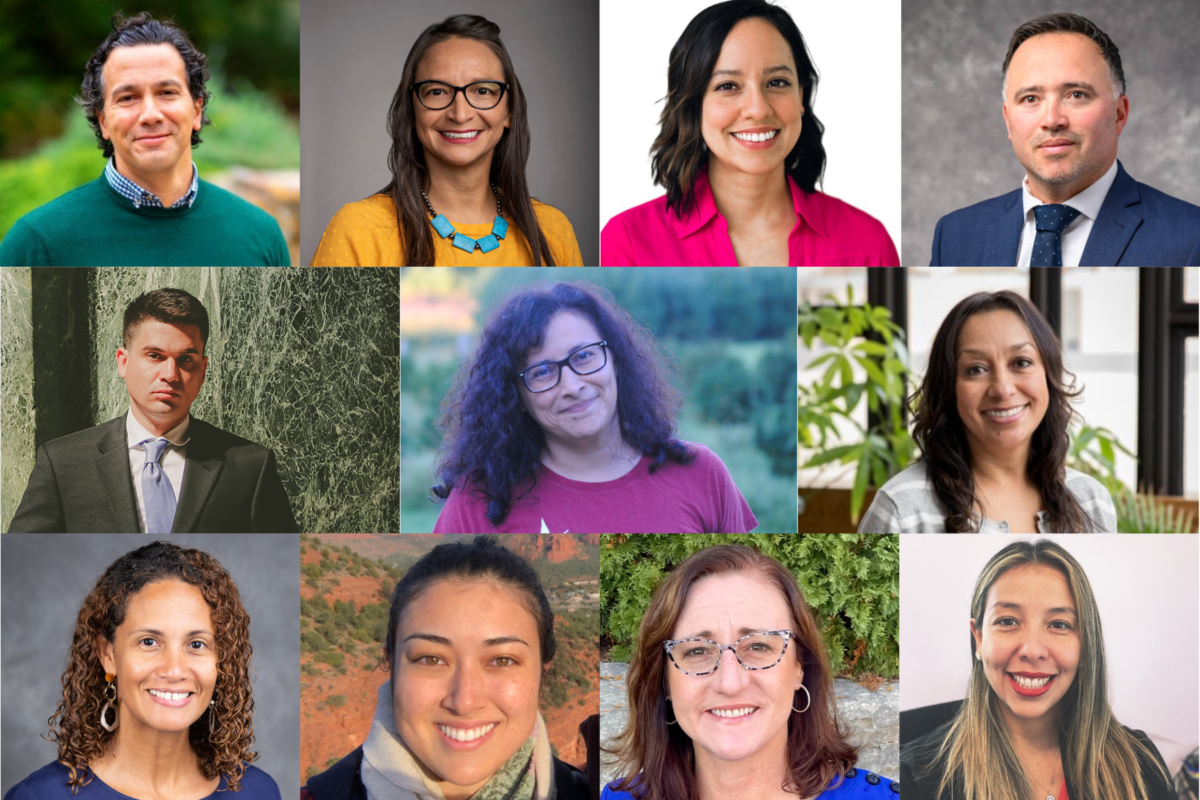 Eleven members of the UW–Madison community were recognized last week in Madison365's annual list of "Wisconsin's Most Influential Latino Leaders."
A nonprofit online news publication, Madison365 has published annual power lists recognizing Wisconsin leaders from different racial and ethnic groups since 2015. The purpose of the lists is to "highlight the beauty of the diversity across our state" and elevate role models for Wisconsin's young people, according to Henry Sanders, Jr., co-founder, publisher and chief executive officer of Madison365.
"This week, we shine a statewide spotlight on the dedicated leaders of Wisconsin's Latino communities. These are richly diverse communities with roots that represent a massive geographic area. The people we highlight this week are elected leaders, business leaders and community leaders, doing difficult, important work, often in the face of discrimination and literally generations of oppression," Sanders said.
Congratulations to the Badgers below who received this well-deserved recognition. You can see the complete list of Wisconsin's 46 Most Influential Latino Leaders for 2022 on the Madison365 website.
Jair Alvarez, J.D., is a practicing corporate and criminal law attorney and founder of Alvarez Law in Madison, Wisconsin. He earned his bachelor's degree from UW and his law degree from the University of Wisconsin Law School. While an undergrad, he participated in the First Wave Hip Hop Theatre Ensemble and Associated Students of Madison and received the Bucky Badger Individual Leadership Award. As a Law School student, he volunteered at the National Immigrant Justice Center.
Luz del Carmen Arroyo Calderon is the student success manager at the Retention Initiatives and Student Engagement (RISE) at Madison College. She graduated from UW–Madison in 2010 with a bachelor's in Spanish language and literature and elementary education and teaching. She earned her master's degree in bilingual, multilingual, and multicultural education from Edgewood College.
Patty Cisneros Prevo is the diversity & inclusion manager for the Wisconsin School of Business. She was previously the assistant director of inclusion & engagement with Wisconsin Athletics, where she developed programs to engage diversity and inclusion. She earned her bachelor's in elementary education and teaching in 2000 from Valparaiso University and her Master's of Education in 2003 from the University of Illinois Urbana-Champaign. She is a three-time Paralympian who competed as a member of the U.S. Paralympics Women's Wheelchair Basketball National Team in the Games in 2000, 2004 and 2008. As co-captain at the 2008 Paralympic Games, she led Team USA to its second consecutive gold medal.
Maria Yturriaga Dyslin is the elementary school principal at One City Schools in Dane County. She began her teaching career in 1998 and taught in Madison schools for 19 years as a classroom teacher in grades 2, 3 and 4 and an instructional coach with a literacy emphasis. She earned her bachelor's degree and master's in curriculum and instruction from UW–Madison.
Raul Leon, Ph.D., is the assistant vice provost for student engagement and scholarship programs at the University of Wisconsin–Madison. Leon oversees and directs a portfolio of identity-based scholarship programs, including the First Wave Hip Hop and Urban Arts Learning Community, the Posse program, the Precollege Enrichment Opportunity Program for Learning Excellence (PEOPLE), and the Mercile J. Lee Scholars Program. He earned his Ph.D. in Educational Leadership and Policy Analysis from UW–Madison and his master's degree from the UW–Madison La Follette School of Public Affairs.
Amanda Garcia, Ph.D., is a paleobiologist and geobiologist in UW–Madison's Kaçar Research Group, where she is a co-investigator and project manager for UW–Madison's involvement in NASA's MUSE (Metal Utilization and Selection Across Eons) consortium for astrobiology research. MUSE is centered on understanding the early coevolution of nitrogen fixation and the Earth environment; the team hopes to discover what factors determine life's selection of chemical elements. She came to Wisconsin after working on the same project at the University of Arizona.
Joe Hankey is the director of diversity, inclusion and belonging at CUNA Mutual Group. He also leads the company's Employees Research Groups, which represents diverse groups within the company. Hankey was an assistant professor in the UW Department of Youth Development from 2014-16, where he led efforts for community outreach, giving growth opportunities to youth all over Wisconsin.
Kattia Jimenez is the owner of Mount Horeb Hemp, a USDA-certified organic hemp farm, and an engagement specialist for UW's All of Us Research Program. She regularly invites community leaders and members to visit the farm and educate her community on hemp and its potential to create generational wealth for non-traditional farmers while also improving well-being. Jimenez is a member of the Hemp Industries Association, Wisconsin Farmers Union, the Wisconsin Farm Bureau Federation, and the Wisconsin Latino Chamber of Commerce. She is a host of the "Hemp Can Do It" podcast and is a guest lecturer at the UW College of Agricultural and Life Sciences.
Mariana Pacheco Ortiz, Ph.D., is a professor in the Department of Curriculum and Instruction at the UW–Madison School of Education. Pacheco's research focuses on meaningful opportunities for multilingual and English-learner students to use linguistic resources for literacy learning and self-determination. Her work contributes to theorizations and empirical knowledge of policies, programs, pedagogies and practices that amplify what 'counts' as knowledge and enhance multilingual students' academic potential through asset-based and strength-based educational practices, particularly for Chican@/Latin@ students. She is a former elementary bilingual teacher in southern California and a proud alumnus of the Migrant Education and Upward Bound Programs.
Lourdes Shanjani, M.D., is a bilingual health education coordinator at Public Health Madison and Dane County, where she leads public health staff and community partners in assessing, developing, implementing and evaluating health education programs and services to meet community health priorities. She also works as a multilingual research coordinator for UW–Madison. Dr. Shanjani has over a decade of experience working with underserved communities in the United States and the Caribbean, providing direct services and designing, managing and fundraising programs that benefit immigrant communities.
Lauren Usher, Ph.D., is vice president of gBeta, a platform for startup founders to find their targeted audience and build their idea or project. Usher has worked for UW–Madison as a postdoctoral researcher in the Waisman Center with a topic focused on the many factors that contribute to "life span social cognition and social development of individuals with intellectual and developmental disabilities." Her research aimed to increase the well-being of individuals with intellectual and developmental disabilities.
---
[EDITED 10/10/2022 4:25 p.m.: This story has been updated to include an eleventh Badger from the Madison365 list.]