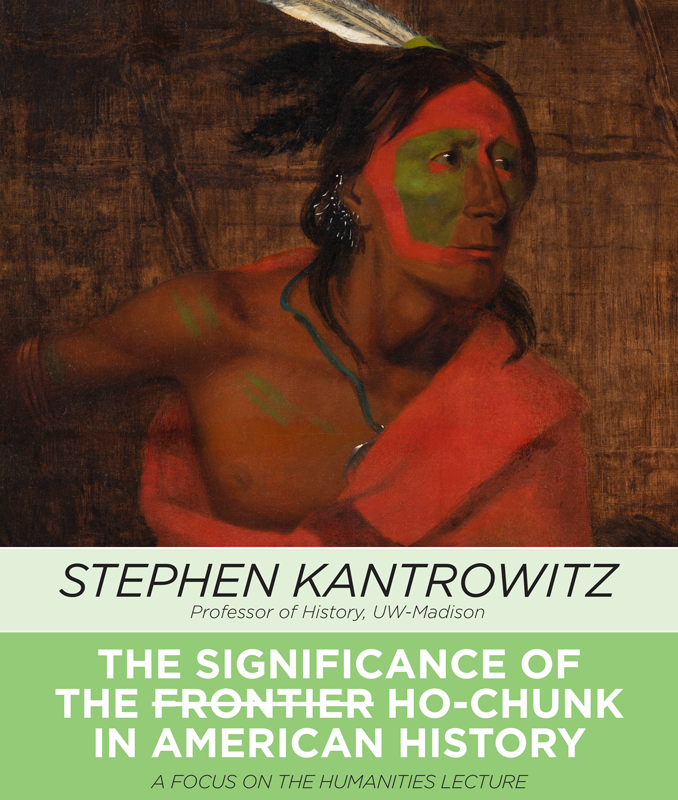 The Center for the Humanities and the Institute for Research in the Humanities present The Significance of the Ho-Chunk in American History, a Focus on the Humanities lecture in collaboration with Our Shared Future.
Despite the invasion and seizure of their homeland by the United States during the early nineteenth century, the Ho-Chunk people remained—and remain today. They developed knowledge about the United States, its settlers, and its citizenship that helped them defeat the campaign to exile them from Wisconsin.
In this Focus on the Humanities lecture, Professor Stephen Kantrowitz explores what their struggle and their victory mean for our understanding of American history. Kantrowitz is Plaenert-Bascom and Vilas Distinguished Achievement Professor of History at UW–Madison. He is author of More Than Freedom: Fighting for Black Citizenship in a White Republic, 1829-1889 (2012) and Ben Tillman and the Reconstruction of White Supremacy (2000).
Event Details