The Outstanding Women of Color Awards honor women of color who are deeply rooted in the campus and the Madison community through their work for social justice, service, research and community building.
In a campus tradition dating back to 2007, the award honors women of color among UW–Madison faculty, staff, students (undergraduate and post-baccalaureate) and in the greater Madison community, who have made outstanding contributions in one or more of the following areas:
social justice, activism and advocacy on behalf of disadvantaged, marginalized populations
community service
scholarly research, writing, speaking and/or teaching on race, ethnicity and indignity in U.S. society
community building on- or off-campus, to create an inclusive and respectful environment for all
Please join us in celebrating this year's honorees at the 11th annual Outstanding Women of Color Awards Reception on Tuesday, March 5, 2019, from 5:00 to 7:30 p.m. in the Alumni Lounge in the Pyle Center, 716 Langdon Street.
Here are the honorees for 2018-19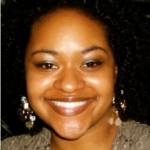 Bianca Baldridge, assistant professor of Educational Policy Studies in the School of Education
Baldridge was selected for her strong, collaborative relationships spanning UW–Madison, the Madison School District, and community organizations including the Goodman Community Center and Lussier Community Center; the ways in which "humanizes research" while expanding scholarly boundaries, bridging academic discourse and grassroots activism; her consistent and dedicated mentorship of students; and her commitment to amplify the voices of community youths through Mobilizing Youth Voices for Racial Justice, as well as bringing her prior personal experience as a youth organizer into academic spaces.
We were greatly impressed by the consonance of voices from the university and community calling for recognition of her dedication and accomplishments; by her determination to complete master's and doctoral degrees while simultaneously directing Programa Bienestar at Centro Hispano of Dane County; by her tireless efforts to support the work of promotoras de salud, to advance their careers, and build their capacity to promote maternal and child health; and by expanding the scope of her work to partner with colleagues in Harambee Village and the African American Breastfeeding Coalition.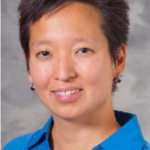 Jennifer Young Choe Edgoose, associate professor and CHS of Family Medicine & Community Health in the School of Medicine & Public Health
Her efforts over nearly 20 years to create a definition of "continuity of care" reaching far beyond clinic walls to address food insecurity, educational outcomes, housing issues, and neighborhood perceptions of safety; her strong collaborations with educators, firefighters, county public health workers, fellow physicians, and policy makers; her infusion of social justice principles into a robust curriculum on community and population health; her success in promulgating this curriculum nationally; her contributions shaping the Department of Family Medicine & Community Health's action plan; and her devoted mentorship and commitment to open doors, support the career success of fellow women of color, and create more inclusive and representative health care workforce.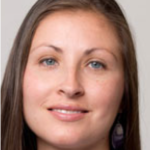 Melissa Metoxen, coordinator at the Native American Center for Health Professions in the School of Medicine & Public Health
We are greatly impressed by her committed efforts to forge lasting and mutually respectful relationships between the University of Wisconsin-Madison and Native American nations, particularly the Oneida Nation and Ho-Chunk Nation; her role in "growing" the UW Native American Center for Health Professions and transitioning it from a program within CCHE to an independent center within the School of Medicine & Public Health; her success in increasing applications of Native American students by more than 250% — a figure especially notable in this least represented of historically underrepresented communities in medicine; and her careful negotiation of formal agreements that provide for clinic rotations and other community engagement opportunities within tribal health facilities. Her diverse service commitments and her work to enhance knowledge in areas ranging from food customs and food sovereignty to Alzheimer's research are remarkable.
Cherene Sherrard-Johnson, professor of English in the College of Letters & Science
Her scholarly work to reshape and expand the canon is notable and celebrated. Her teaching – including development of FIGs and Ethnic Studies courses, plus publication of textbooks and critical anthologies – is impressive. Her efforts to engage and inform a wider public through public lectures and radio interviews, together with her civic contributions, are laudable. However, it is her tireless recruitment and mentorship of women of color, faculty and students alike – work that is too often invisible and unthanked, but that in Cherene's case is visibly transforming the Department of English and supporting the career success of colleagues at and beyond UW-Madison.
---
Past recipients of the UW–Madison Outstanding Women of Color Awards
2017-18:
Christy Clark-Pujara, Associate Professor of History, Department of Afro-American Studies.
Taucia Gonzalez, Assistant Professor of Special Education, Department of Rehabilitation Psychology and Special Education
Beverly Hutcherson, Outreach and Communications Manager, Diversity and Inclusion and Career Pathways Coordinator at the School of Medicine and Public Health
Helen Lee, Assistant Professor of Glass, Department of Art
Barbara Nichols, Former Secretary of the Wisconsin Department of Regulation and Licensing
Brianna Young, current senior, UW-Madison School of Nursing
2016-17: 
Fabu Phillis Carter, Poet, Scholar, Teaching Artist, and Outreach Specialist, Wisconsin Alzheimer's Disease Research Center
Joan Fujimura, Professor, Department of Sociology; Holtz Center for Research on Science and Technology, UW-Madison
Binnu Palta Hill, Assistant Dean and Director of Diversity and Inclusion, Wisconsin School of Business
Sagashus Levingston, Tutor, Mentor, Volunteer Teacher, Lead Instructor, The Odyssey Project
Denise Thomas, Coordinator of Title VII American Indian Science and Engineering Society (AISES), Madison Metropolitan School District; Financial Specialist for the WiscAMP Program in the College of Engineering
Julissa Ventura, Fellow of the Morgridge Center for Public Service Community-University Exchange-South Madison, and PhD Candidate in Educational Policy Studies
2015-16: 
M Adams, Co-Executive Director of Freedom, Inc., UW-Madison Alumna
Joselyn Diaz-Valdes, Senior Advisor, Office of Student Financial Aid
Heather Johnson, Assistant Professor, Division of Cardiovascular Medicine, Department of Medicine in the School of Medicine and Public Health
Lori Kido Lopez, Assistant Professor of Media and Cultural Studies, Department of Communication Arts, College of Letters & Science
Esmeralda Rodriguez, Ph.D. Candidate, Department of Curriculum & Instruction, School of Education
Emilie Songolo, Senior Academic Librarian, Memorial Library, General Library System
Earlise Ward, Associate Professor, School of Nursing; also Health Equity Leadership Institute (HELI) in the School of Medicine and Public Health's Institute for Clinical and Translational Research
2014-15: 
Angela Byars-Winston, Associate Professor, Department of Medicine, School of Medicine & Public Health 
Ruttanatip (Dang) Chonwerawong, Assistant Dean, Student Diversity Programs, School of Education 
Marla Delgado-Guerrero, PhD Candidate, Department of Counseling Psychology, School of Education 
Shawnika Hull, Assistant Professor, School of Journalism & Mass Communication; Center for Demography & Ecology, Department of Population Health Sciences 
Carla Pugh, Associate Professor, Department of Surgery, School of Medicine & Public Health 
Michelle Robinson, PhD Candidate, Department of Sociology, College of Letters & Science 
Lillian Tong, Faculty Associate, Center for Biology Education; Director of the University Educators Programs and Services; Director of Faculty/Staff Programs
Eva Vivian, Associate Professor (CHS), School of Pharmacy
2013-14: 
Desiree Alva, Assistant Director, Diversity Affairs Office, College of Engineering 
Wilma Callaway, Assistant Director and Mentor Program Director, Center for Educational Opportunity 
Karma Chávez, Assistant Professor of Communication Arts & Chican@ and Latin@ Studies 
Roberta Hill, Professor of English & American Indian Studies, Nelson Institute for Environmental Studies 
Li Chiao-Ping, Professor of Dance & Chair, Dance Department 
Saemyi Park, PhD in Political Science 
Carmen Valdez, Associate Professor of Counseling Psychology
2012-13:
Jacquelynn Dawn Arbuckle, Staff General Surgeon and Clinical Associate Professor, Department of Surgery, School of Medicine & Public Health 
Tonya Lynn Brito; Professor of Law, Law School 
Dawn Bryant Crim, Associate Dean for External Relations, School of Education 
Rohany Nayan, Ph.D., and Senior Fellow, The Lubar Institute for the Study of Abrahamic Religions
2010-11: 
Leslie Bow, Professor of English and Asian American Studies, Department of English & Asian American Studies Program, College of Letters & Science 
Erica Laughlin, Director, Information Technology Academy (ITA), Division of Information Technology 
Cynthia Lin, Social Justice Education Specialist, Multicultural Student Center, Division of Student Life 
Ana Martinez-Donate, Assistant Professor of Population Health Sciences, School of Medicine & Public Health 
Nancy Marie Mithlo, Assistant (now Associate) Professor of Art History and American Indian Studies, Department of Art History & American Indian Studies Program, College of Letters & Science 
Manuela Romero, Assistant Dean for Student Diversity and Academic Services, College of Engineering
2009-10: 
Araceli Alonso, Faculty Associate & Lecturer, College of Letters & Science and School of Medicine & Public Health 
Emuye Asfaw, Administrative Officer, Office of Human Resources 
Diane Gooding, Professor of Psychology, College of Letters & Science; Professor of Psychiatry, School of Medicine & Public Health 
Patty Loew, Associate Professor (now Professor), Life Sciences Communication, College of Agricultural & Life Sciences 
Sandra Magaña, Associate Professor (now Professor) of Social Work and Director, Latino/Latina Chicano/Chicana Studies Program 
Idella Yamben, PhD Candidate, Cellular & Molecular Biology, and Research Assistant in Anatomy, School of Medicine & Public Health
2008-09: 
Peggy Choy, Lecturer & Sr. Outreach Specialist, Dance & Southeast Asian Studies; now Assistant Professor of Kinesiology and Dance 
Le Ondra Clark, PhD candidate, Department of Counseling Psychology 
Sheri Williams Pannell, MFA candidate, Department of Theatre and Drama 
May Lee Moua-Vue, Student Services Coordinator, International Student Services 
Janice Rice, Senior Academic Librarian, Library System
2007-08: 
Jacqueline DeWalt, Director of PEOPLE (Pre-College Enrichment Opportunity Program for Learning Excellence) 
Laura Klunder, Residence Hall Manager, Kronshage Hall-Holt Commons; in 2008 appointed Assistant Director of Campus Programs for Leadership and Social Justice at Macalester College, Minneapolis MN 
Susana Lastarria-Cornhiel, Senior Scientist, Urban and Regional Planning, College of Letters and Science & College of Agricultural & Life Sciences 
Mary Layoun, Professor of Comparative Literature, College of Letters and Science 
Norma Saldivar, Professor of Theatre and Drama, also Chican@ and Latin@ Studies
 Patricia A. Tellez-Girón, Clinical Associate Professor of Family Medicine, School of Medicine and Public Health