Patrick J. Sims, Deputy Vice Chancellor for Diversity and Inclusion & Chief Diversity Officer
Patrick J. Sims has served as UW–Madison's Chief Diversity Officer since 2013, first on an interim basis and then permanently since May 2015 when he was named Vice Provost for Diversity & Climate. He was named Deputy Vice Chancellor for Diversity and Inclusion and Elzie Higginbottom Vice Provost in October 2018.
In addition to oversight for institution-wide diversity, Sims leads the Division of Diversity, Equity & Educational Achievement, which oversees the university's major diversity scholarship and service programs. These programs, like the Chancellor's Scholarship Program which has been part of the university since 1984, represent the university's historic and innovative initiatives to recruit, retain and graduate a diverse student body.  His teams are responsible for guiding and supporting the work of the Chief Diversity Officer on matters related to diversity of students, staff, faculty, as well as classroom, workplace, and general campus climate.
Sims joined the UW–Madison faculty in 2004 as a professor in the Department of Theatre & Drama. He developed the Theatre for Cultural and Social Awareness (TCSA) interactive training model that dramatizes sensitive subject matters for universities, corporations and non-profit organizations. Sims is a founding member and artistic director of the Human Experience Theatre (HET) at UW-Milwaukee, has served as summer faculty at the School for Asia–Karuizawa in Japan and as faculty director of UW–Madison's "The Studio" Creative Arts and Design residential learning community.
A first-generation college student himself, Sims understands the realities faced by students who inhabit multiple identities, particularly when issues of race, gender, class, culture and sexual identity collide.
Sherri A. Charleston, Assistant Vice Provost in the Division of Diversity, Equity & Educational Achievement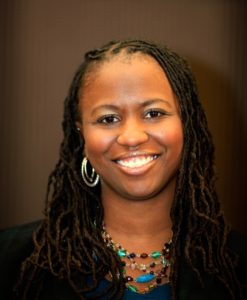 Sherri Charleston earned a B.A. from Columbia University, a Ph.D. in United States History from the University of Michigan-Ann Arbor, followed by a J.D. from The University of Wisconsin Law School. Her research interests focus on law, race, gender in the United States. She is currently Assistant Vice Provost in the Division of Diversity, Equity and Educational Achievement (DDEEA) at the University of Wisconsin-Madison.
Her portfolio includes two student programs: the First Wave and Posse Scholarship Programs. She also directs the Office of Equity and Diversity (which includes Affirmative Action Planning and Employee Disability Resources) and the Diversity and Climate Researchers with DDEEA.  Charleston is a Faculty Affiliate in the Department of Gender and Women's Studies at UW-Madison, Adjunct Faculty in the Higher Education Doctoral Program at Edgewood College, and has published on various topics related to equity and diversity in Higher Education.  She is a member of the Wisconsin State Bar and an elected member of the Midwest Association of Prelaw Advisors Executive Board.
Cheryl Gittens, Assistant Vice Provost in the Division of  Diversity, Equity & Educational Achievement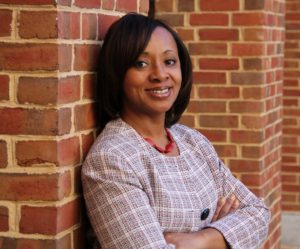 Cheryl Gittens is an experienced academic and student affairs administrator who has successfully planned, implemented and managed programs and services designed to increase high school graduation, college enrollment and retention at the undergraduate and graduate levels. She received her Doctorate of Education at the George Washington University and her Master of Social Work at Rutgers University.
Most recently, Gittens was the Vice President of Education and Chief Academic Officer of the Boys and Girls Club of Dane County. Prior to that she was Director of Student Affairs and Community Service Learning at the University of Virginia. She joins DDEEA as an Assistant Vice Provost.
Leading Diversity Initiatives and Services that Impact the Entire Campus Community
The Division of Diversity, Equity and Educational Achievement aims to addresses the university's strategic diversity interests by enhancing strategic impact, collaborative possibilities and equitable educational outcomes on local, national, and global levels. Component units include the Chancellor's and Powers Knapp Scholars, Center for Educational Opportunity, LCICE, the Office for Equity and Diversity, the Office of Multicultural Arts Initiatives/First Wave, Pathways, PEOPLE and Posse.
The division works to make progress toward increasing access for all qualified students, especially for underrepresented minorities and women in the STEM areas; eliminating the achievement gap between majority and underrepresented students; recruiting and retaining a more diverse faculty and staff; preparing all students, staff and faculty to thrive personally and professionally in a diverse, global, interconnected world; and enhancing the campus climate for inclusion.