Note: In-person registration for the Diversity forum is currently waitlist only. However, registration for the online Diversity Forum is open and accepting new registrations
---
Registration is now open to attend the 2023 UW–Madison Diversity Forum — "Bridging the Divide: Realizing Belonging While Engaging Difference" — which will be held November 14 & 15 at Union South with options to participate in-person online. As always, the Diversity Forum is free and open to the public.
The 2023 conference will focus on building connections and celebrating differences that make us unique. Join us as we continue important conversations about creating living and learning communities that are inclusive to all.
The theme aligns with UW–Madison's commitment to foster belonging, free expression, viewpoint diversity, and meaningful open dialogue as well as the 2023-24 Go Big Read Selection, How Minds Change: The Surprising Science of Belief, Opinion, and Persuasion by David McRaney.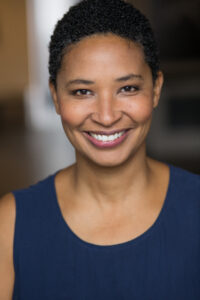 Keynote Day 1: Dr. Danielle Allen
Day One of the Diversity Forum will feature a keynote address by author and Harvard professor of public policy, politics, and ethics Dr. Danielle Allen. Dr. Allen is Founder and President of communities. Dr. Allen is Founder and President of Partners in Democracy , advocating for democracy reform to create greater voice and access in our communities.
The first 100 in-person attendees will receive copies of Allen's book Justice by Means of Democracy and have the opportunity to get it signed after her keynote address.
Keynote Day 2: José Olivarez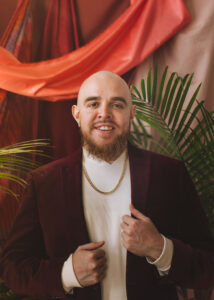 On Day Two, the son of formerly undocumented Mexican immigrants and award winning-poet José Olivarez will deliver a keynote address drawing from his book Citizen Illegal. Olivarez's poems use the lenses of immigration, in-betweenness, gender, class, and family to examine and praise the world.
The first 100 in-person attendees will receive copies of José Olivarez's book Promises of Gold/Promesas De Oro.
"The Diversity Forum annually provides an ideal space for all of us to come together as a community, to recharge, to learn and to grow," said Dr. LaVar J. Charleston, UW–Madison deputy vice chancellor and chief diversity officer, whose office organizes the Diversity Forum each year. "This year's topic is timely as we are increasingly learning how to embrace shared problem solving and engage in constructive dialogue across a broad range of differences in one of the most polarizing moments in recent history."
Conference Details
Dates: November 14 & 15, 2023
Times: 8:30 a.m. – 4:00 p.m. Central Time
In-Person Location: Union South, Varsity Hall (2nd floor), 1308 W. Dayton St., Madison, WI
Online: Virtual attendees will receive emailed instructions before the conference begins
Cost: Free
Contact: events@cdo.wisc.edu
Learn more: https://diversityforum.wisc.edu/wisc.edu