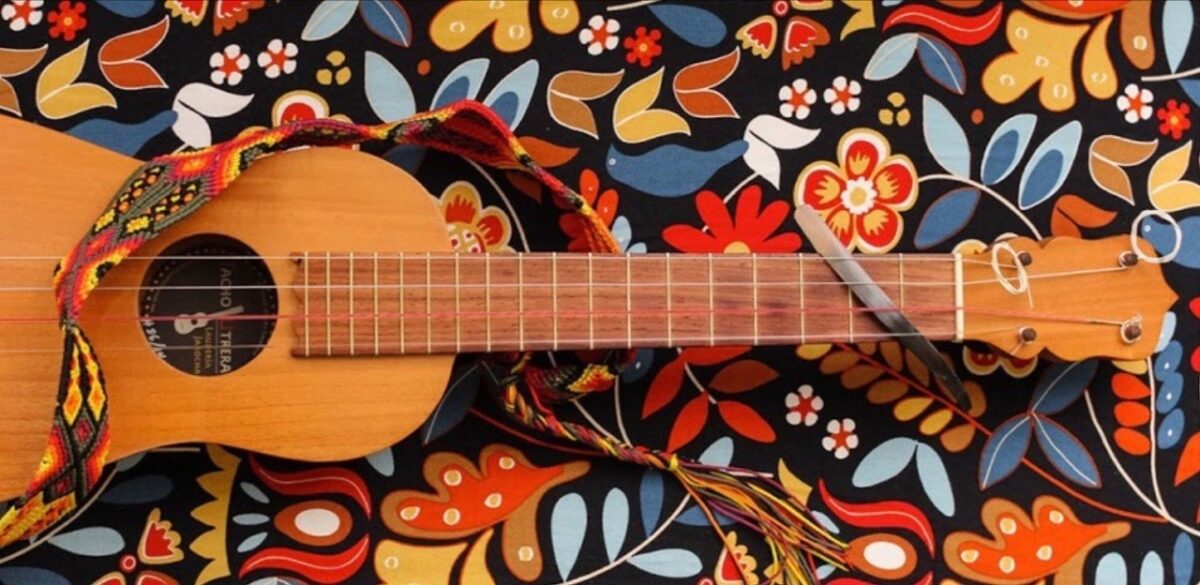 Join us on Wednesday, April 6, for live music with jaraneres and bailadores from Chicago, Milwaukee, Madison, and Santa Ana, California and Veracruz, Mexico.
Fandango sin Fronteras has been a transnational and translocal exchange, or intercambio, between musicians, artists, and community workers from throughout the United States and Veracruz, Mexico. Its primary concept of organizing and exchange comes from el fandango — the participatory performance-celebration of Veracruz's son jarocho musical genre — which is to build community through participatory music.
Organized by School of Human Ecology professors Carolina Sarmiento and Carolyn Kallenborn, the event will be held outside of the Design Gallery in the Lobby of Nancy Nicholas Hall as part of the Intercambios: Art, Stories and Communidad exhibition at the Center for Design and Material Culture.
Event Details
Date: Wednesday, April 6, 2022
Time: 7 – 8 p.m.
Location: Lobby of Nancy Nicholas Hall, 1300 Linden Drive
Sponsors: