The year 2021 is prime for the beauty of simplicity following what the year 2020 offered us. We endured an uncharacteristically contagious coronavirus, a prolific political pretension, and the loss of laughter, learning and life-affirming touch. Thankfully, we are a people of hope and resilience, and with time, we will heal and continue to push for equality, inclusion, and justice.
Change, however, can be an extended and uncomfortable process. As I reflect on our nation's fallen civil rights leader, the Rev. Dr. Martin Luther King, Jr., it has been a long time – more than 50 years – since he gave us the gift of his Dream. To the nation's credit, we have continued to push for justice with small aching steps and occasional joyous leaps toward King's Dream.
In 2020, time turned a page as we lost iconic civil right leaders of King's generation: John Lewis and Elijah Cummings, the Reverends C.T. Vivian, Joseph Lowery, Milele Chikasa Anana and John Odom. Other keepers of the Dream who walked with King have been on the civil rights battlefield for decades spanning two centuries are growing fewer: Maxine Waters, Andrew Young, Eleanor Holmes Norton, and Jesse Jackson just to name a few. We need to shoulder the Dream and march on.
The selective sampling of King's verbal eloquence has frozen his Dream in time as the full context fades into history. At the height of the Civil Rights movement the driving focus and intent of King's Dream was clearly linked to the results, as with the sweeping Civil Rights Act of 1964. The Dream still yields results as Americans of color log "firsts in history" that were generations in the making. We can be proud of progress but must remain mindful that America's Civil Rights Movement is a continuing agenda of correcting injustice, honoring human rights, and eliminating systemic barriers to equality.
These are the categories of change and the action steps King's vision activated. It is up to us to refocus the agenda King outlined, perpetuate the evolving Dream, and acknowledge that the work he started is still not done.
History can encapsulate King's legacy, but we are responsible for perpetuating his vision: "Injustice anywhere is a threat to justice everywhere."
One of the shining highlights of 2020 was this past summer's demonstrative shift in the nation's broad social support for equitable justice.  The death of George Floyd awakened a national sense of urgency for long overdue examination of inequities in policing.  The reaction to the summer protests Floyd's death inspired revealed inequities in how Americans can exercise their First Amendment Rights compared to what as was seen during the recent attack on our nation's Capitol.  We have just begun to work toward equitable treatment under the law and unbiased policing.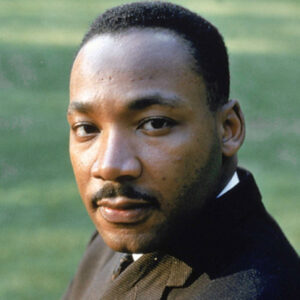 It is a misinterpretation of Dr. King's sacrifice to memorialize his Dream and limit his vision to overcoming inequality someday, in the elusive future. That is why 2021 is a pivotal time to assess, revise and restart with an unprecedented sense of awareness and willingness to continue the work toward equality. Let us use 2021 as the starting block for a new push toward the Dream while we can define our original intent and apply lessons learned. Let us act on the shared Dream with hope and enthusiasm with the understanding that when justice and equality raise the floor, the roof of possibilities rises exponentially.
Dreams can come true, especially when we believe enough to work toward making them reality.