The University of Wisconsin-Madison Outstanding Women of Color Award Reception honors women of color who are deeply rooted in both the campus and the Madison community through their work toward social justice, service, research and community building.
Each year, the selection committee receives more than three dozen nominations of women who exemplify the title of "Outstanding Woman of Color" and more.
"We've never run short on women who are a force on campus, in the community and in their own lives," said Interim Assistant Vice Provost Cheryl Gittens. "In fact, UW-Madison had so many nominees for the System's original Outstanding Woman of Color Award that former Vice Chancellor Ruby Paredes launched a separate award in 2007 – and it's still never been just one honoree."
It's extremely challenging to choose from all the wonderful people who are working so hard and making huge differences here and all across the globe in the truest form of the Wisconsin Idea, Gittens said thanking the selection committee. That's a tremendous statement about our campus community as a whole, including those who take the time to nominate these women for recognition, she added.
"What's truly beautiful about this award is that the honorees typically don't know their colleagues have nominated them or how highly regarded they are for their work, outreach and dedication, Gittens said. "Then in addition to their delight is how humble they are – it's recognition – and that's still more than they typically want or expect. Finally, it's the reward of seeing them come together at the reception because they're so busy doing what they do, that they've never met each other! The instant bond and camaraderie are more than we could ever afford in gifts."
The newest cohort of honoreed includes: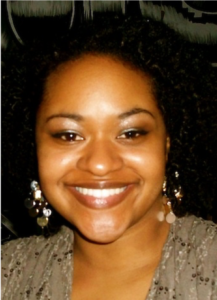 Bianca J. Baldridge, Assistant Professor of Educational Policy Studies in the School of Education
Bianca was selected for her strong, collaborative relationships spanning UW-Madison, MMSD, and community organizations including the Goodman Community Center and Lussier Community Center; the ways in which "humanizes research" while expanding scholarly boundaries, bridging academic discourse and grassroots activism; her consistent and dedicated mentorship of students; and her commitment to amplify the voices of community youths through Mobilizing Youth Voices for Racial Justice, as well as bringing her prior personal experience as a youth organizer into academic spaces.
Mariela Victoria Quesada Centano, Graduate Student in Human Development & Family Studies at the School of Human Ecology and Director of the Wellness Program at Centro Hispano.
We were greatly impressed by the consonance of voices from the university and community calling for recognition of her dedication and accomplishments; by her determination to complete master's and doctoral degrees while simultaneously directing Programa Bienestar at Centro Hispano of Dane County; by her tireless efforts to support the work of promotoras de salud, to advance their careers, and build their capacity to promote maternal and child health; and by expanding the scope of her work to partner with colleagues in Harambee Village and the African American Breastfeeding Coalition.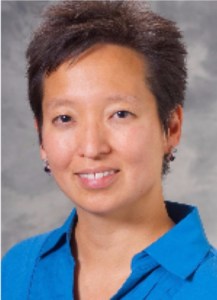 Jennifer Young Choe Edgoose, M.D.,  Associate Professor and CHS of Family Medicine & Community Health in the School of Medicine & Public Health
Her efforts over nearly 20 years to create a definition of "continuity of care" reaching far beyond clinic walls to address food insecurity, educational outcomes, housing issues, and neighborhood perceptions of safety; her strong collaborations with educators, firefighters, county public health workers, fellow physicians, and policy makers; her infusion of social justice principles into a robust curriculum on community and population health; her success in promulgating this curriculum nationally; her contributions shaping the Department of Family Medicine & Community Health's action plan; and her devoted mentorship and commitment to open doors, support the career success of fellow women of color, and create more inclusive and representative health care workforce.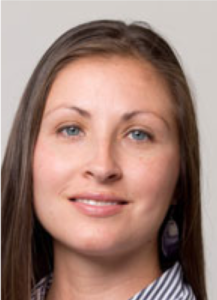 Melissa F. Metoxen, Coordinator at the Native American Center for Health Professions in the School of Medicine & Public Health
We are greatly impressed by her committed efforts to forge lasting and mutually respectful relationships between the University of Wisconsin-Madison and Native American nations, particularly the Oneida Nation and Ho-Chunk Nation; her role in "growing" the UW Native American Center for Health Professions and transitioning it from a program within CCHE to an independent center within the School of Medicine & Public Health; her success in increasing applications of Native American students by more than 250% — a figure especially notable in this least represented of historically underrepresented communities in medicine; and her careful negotiation of formal agreements that provide for clinic rotations and other community engagement opportunities within tribal health facilities. Her diverse service commitments and her work to enhance knowledge in areas ranging from food customs and food sovereignty to Alzheimer's research are remarkable.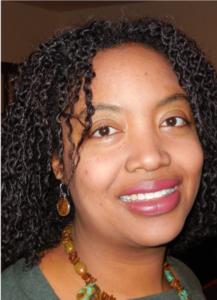 Cherene Sherrard-Johnson, Professor of English in the College of Letters & Science
Her scholarly work to reshape and expand the canon is notable and celebrated. Her teaching – including development of FIGs and Ethnic Studies courses, plus publication of textbooks and critical anthologies – is impressive. Her efforts to engage and inform a wider public through public lectures and radio interviews, together with her civic contributions, are laudable. However, it is her tireless recruitment and mentorship of women of color, faculty and students alike – work that is too often invisible and goes unthanked, but that in Cherene's case is visibly transforming the Department of English and supporting the career success of colleagues at and beyond UW-Madison.
So please plan to join us for the 11th Annual Celebration on
Tuesday, March 5, 2019 from 5 p.m. to 7:30 p.m. in the
Alumni Lounge of the Pyle Center, 702 Langdon Street.
Register today to join us in honoring them: https://go.wisc.edu/30ng6b