The Wei LAB and the Todd Anthony Bell National Resource Center on the African American Male at The Ohio State University are delighted to announce that the 6th Annual International Colloquium on Black Males in Education (ICBME) will be held in Toronto, Canada on October 4-6, 2017. The event will be preceded by the Pre-Colloquium on October 2-3, 2017.
Toronto, named as the world's most diverse city in a recent BBC study, provides a unique opportunity to explore issues related to equity and inclusion for Black men, not just in the city, but around the world.
"We are excited to engage in critical exchanges that positively impact the educational outcomes of Black males in Toronto, our neighbor to the north," said Dr. LaVar J. Charleston, Colloquium Planning Committee member and Director of the Graduate School Academy. "As a city widely celebrated for its diversity, Toronto is an ideal location to share meaningful, asset-based approaches to the holistic development of Black males around the globe."
Since 2012, the first convening of the Colloquium, ICBME has allowed researchers, practitioners, policymakers, students, and concerned citizens to come together for careful discussions on the key issues facing Black boys and men in education. Previous meetings were held in the United Kingdom, U.S. Virgin Islands, the United States, Jamaica, and Bermuda. Over the last five years, the Colloquium has grown from an intimate congregation of scholars and practitioners into a weeklong affair offering a wide range of events suited for a variety of participants interested in the education of Black males.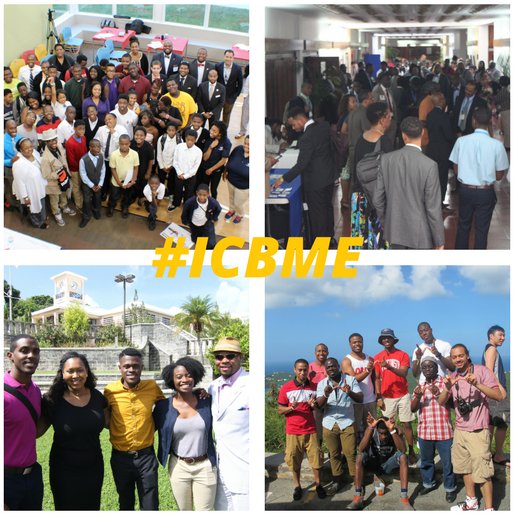 "With a focus to be more than just a research-oriented event, the Colloquium has expanded its Pre-Colloquium offerings with the intent to have a lasting impact on the host city," said Christopher Moss, Coordinator of the Colloquium. "In Bermuda last year, Pre-Colloquium events, such as the Colloquium Conversations for parents and educators, and the College and Graduate School Academies for high school and undergraduate students, drew more than 300 Bermudian participants. This demonstrates the Colloquium has flourished into not only a significant academic assembly, but also a large-scale community-focused gathering that involves more than 500 people on both a local and international level which will directly impact the citizens of the greater Toronto area, as well as other parts of Canada and the world."
The ICBME staff will continue to provide updates on the Colloquium in the upcoming weeks. To remain updated, visit the ICBME website, follow the hashtag #ICBME17 on Twitter, and follow us on Facebook.
For any questions, comments, or concerns, email ICBME@wcer.wisc.edu.
#ICBME17 SNEAK PEEK: 5 KEYNOTE SPEAKERS
In just about three weeks, the 6th annual International Colloquium on Black Males in Engineering will take place in Toronto, Canada. As we mentioned before, there are many aspects of #ICBME17 to look forward to, and today the keynote speakers join the list of reasons why this year's colloquium will be memorable. Here's a sneak peek at who we are excited to hear from at #ICBME17:
William A. Keyes IV, Ph.D.
William A. Keyes IV is the president of The Institute for Responsible Citizenship, a leadership development program for talented African American males. Mr. Keyes IV received his Ph.D. in Communication Studies from the University of North Carolina at Chapel Hill and serves as Secretary of the Board of Trustees.
Mr. Keyes IV previously served as Executive Director of the Institute on Political Journalism and once served as a Senior Policy Advisor in The White House. He serves in the Board of Advisors for the Leadership Institute and as the Vice Chancellor for Student Affairs' Leadership Focus Group at the University of North Carolina at Chapel Hill. His work at the University of North Carolina and The Institute for Responsible Citizenship has helped improve the experiences of Black males in higher education across the country.
Thomas A. LaVeist, Ph.D.
Dr. Thomas A. LaVeist is the chairman of the Department of Health Policy and Management at the George Washington University, Milken Institute School of Public Health. Dr. LaVeist received his bachelor's degree from the University of Maryland Eastern Shore, a doctorate degree in medical sociology from the University of Michigan, and his postdoctoral fellowship in public health at the University of Michigan School of Public Health. Dr. LaVeist's research focuses on racial disparities in health-related outcomes.
Dr. LaVeist has published more than 100 articles in scientific journals. He received the "Innovation Award" from the National Institutes of Health in 2008 and the "Knowledge Award" from the U.S. Department of Health and Human Services, Office of Minority Health in 2006. He was also elected into the National Academy of Medicine of the National Academy of Sciences in 2013. Dr. LaVeist also worked on several books, including the upcoming "Legacy of the Crossing: Life, Death and Triumph among Descendants of the World's Greatest Forced Migration", of which he served as editor.
Sean "Subliminal" Mauricette
Sean "Subliminal" Mauricette is passionate about empowering and educating our youth. The award-winning Toronto-based actor, designer, emcee, and music producer is the founder of L.I.F.T. (Laying Important Foundations Together), an "edu-taining" series of motivational talks and interactive workshops. His motivational talks draw on vast personal and professional experiences to tackle relevant issues such as bullying, peer pressure, leadership, respect, and the importance of education. These interactive workshops focus on teamwork, self-esteem, communication, problem solving, and encourage critical thinking. From teaching musical production to increasing media literacy, these workshops provide students with multiple outlets for self-expression.
Subliminal's groundbreaking use of multi-media to teach some of Canada's most at-risk youth has gained the attention of some of Canada's top educators. Among them is Dr. Laura Mae Lindo, who has used the L.I.F.T. module in various universities across Canada to help teach educators how to better engage behavioural students.
A graduate from the University of Toronto's Faculty of Architecture, Sean was the first ever recipient of the Arts and Culture Award presented to him by the Black Students Association of the University of Toronto. Over the years, Sean has remained committed to youth. His successes include: receiving the 2004 Certificate of Appreciation on behalf of the Counsellors' Association of Ontario for his work with students, being hand-picked to host the 2010 Harry Jerome Awards (Canada's most prestigious award ceremony honoring African Canadians), and receiving the 2011 Scarborough Urban Hero Award for his work with high-risk youth in Toronto. In addition, he partnered with the YMCA and Toronto Community Housing as the head architectural designer for a unique support center for young fathers, and received the 2012 Medal of Appreciation from the United Nations Association of Canada for his work as a motivational speaker. The gifted lyricist caught the attention of the historic Southern Poverty Law Center. The esteemed civil rights organization is using Sean's poems for their alternative-learning curriculum for teachers across the United States.
Through performing, lecturing and, mentoring, Sean Mauricette continues to cement his role as an active leader in the community. He is a living example of his favourite saying: "nothing ventured, nothing gained."
Carl James, Ph.D.
Dr. Carl James is the Jean Augustine Chair of Education, Founding Director of the York Centre for Education, and a Professor at York University in Toronto, Canada. His work pertains to issues and concerns of marginalized groups, with a special focus on equity, inclusion, and social justice.
Dr. James received the Harry Jerome Award from the Black Business & Professional Association in 2013, the African Canadian Achievement Award from Pride News Magazine in 2009, and the William P. Hubbard Award for Race Relations from the City of Toronto in 2008. In 2012, Dr. James was elected as Fellow in the Royal Society of Canada. His most recent publications include "Life at the intersection: Community, class and schooling" and "Race and well-being: The lives, hopes, and activism of African Canadians."
Lance T. McCready, Ph.D.
Dr. Lance T. McCready is an Associate Professor in the Department of International and Multicultural Education at the University of San Francisco, where he teaches courses on race theory, urban education, LGBT+ studies, and qualitative research. Dr. McCready received his undergraduate degree in Psychology from Carleton College and his graduate degrees from University of California-Berkeley in Social and Cultural Studies. His focus is on the health, education, and employment opportunities of marginalized and radicalized youth, especially young Black men and LGBT+ youth of color.
Dr. McCready previously served as the Associate Professor in the Department of Leadership, Higher and Adult Education at the University of Toronto. He also served as Co-Principal Investigator of the Many Men, Many Voices (3MV) project at the Black Coalition for AIDS Prevention in Toronto, and Principal Investigator of the Educational Trajectories of Young Black Men study (in collaboration with the John Howard Society of Toronto).
He is the author of the book "Making space for diverse masculinities: Identity, intersectionality, and engagement in an urban high school." His work has also appeared in several research publications and journals.
Michael Coteau is the Minister of Children and Youth Services and Minister Responsible for Anti-Racism in the Legislative Assembly of Ontario. He will deliver a keynote focused on Ontario's Black Youth Action Plan, a new four-year plan aimed to eliminate systemic, race-based disparities for Black children and youth in Ontario.
Coteau previously served as a Toronto District School Board Trustee for Ward 17. He also served as the Executive Director/CEO of a national adult literacy firm, and worked as a community organizer in Scarborough, Ontario.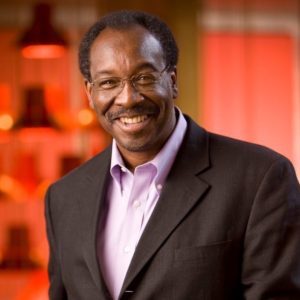 Patrick Case is the Assistant Deputy Minister and Chief Equity Officer and Education Equity Secretariat at the Ministry of Education in Toronto. He will deliver an address titled "Ontario's Education Equity Action Plan to Support Student Achievement and Well-Being."
Case was previously an assistant professor in the Department of Political Science at the University of Guelph, and Chair of the Board of Ontario's Human Rights Legal Support Centre. He has served as a key advocate for civil and human rights for decades.
---
On-site registration for the colloquium is still available.  Click here to register and here to reserve a hotel room.
We hope to see you at the 2017 Colloquium, held in Toronto in October, 2017. Please head over to the Colloquium website  now to learn more about the event.  You can also follow us on Twitter: @_icbme and look for our hashtag: #ICBME17.  To keep up to date on all the latest Wei LAB news, subscribe to our newsletter.