Luis A. Piñero
Position title: Senior Special Assistant - Workforce Equity, Diversity Education, and Outreach;
Deputy Title IX Coordinator
Email: luis.pinero@wisc.edu
Phone: (608) 263-5244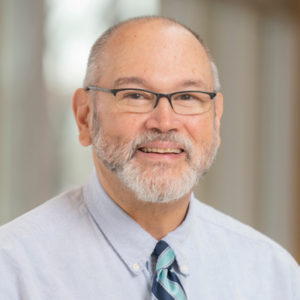 Luis A. Piñero serves as senior special assistant for workforce equity, diversity education, and outreach in the Division of Diversity, Equity & Educational Achievement.
As senior special assistant, Piñero consults with university employees, students, and campus visitors to campus to share strategies and resources for addressing workplace discrimination and harassment, hostile and intimidating behaviors, and related professional development and training. He collaborates with colleges, schools, and divisions and makes referrals to other campus units. Piñero also presents at professional development and training sessions and supports workforce equity and diversity activities conducted by the Office of Affirmative Action Planning and Programming. In addition, he coordinates the Graduate Assistants Equity Workshops, campuswide professional development sessions held each fall and spring for teaching assistants, program/project assistants, and research assistants.
As deputy Title IX coordinator, Piñero assists the Office of Compliance's Sexual Misconduct Resource and Response Program in its work to support UW's commitment to create and maintain a campus community that is free from sexual harassment and sexual violence.
Piñero began his career with UW–Madison in the former Office of Affirmative Action and Compliance in 1982. He became an associate director of that office in 1991 and was appointed assistant vice chancellor for workforce equity and diversity for the former Equity and Diversity Resource Center in 2000. In that role, he collaborated with academic leaders, employing units, and governance bodies to coordinate campus compliance with affirmative action and equal opportunity employment regulations. He served as the campus Title IX Coordinator from 2004 to 2015. He was appointed senior special assistant for workforce equity, diversity education, and outreach in May 2019.
Piñero completed a bachelor's degree from Marquette University and a master's degree from UW–Madison.