J.J. Andrews
Credentials: Ed.D.
Position title: PEOPLE Assessment Specialist & Data Steward
Email: jj.andrews@wisc.edu
Website: J.J. Andrews's website
Phone: (608) 279-6287
Pronouns

J.J. / nongendered pronouns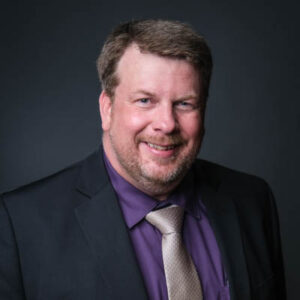 J.J. Andrews has worked at the Precollege Enrichment Opportunity Program for Learning Excellence (PEOPLE) since 2014, first as a teaching specialist and currently as an assessment specialist & data steward. Andrews has been a member or co-chair on the Committee on Undergraduate Recruitment, Admissions, and Financial Aid (CURAFA) since 2017. Andrews says their testing and data analysis philosophy is: "The humanity of your data is the most important analytic."
Andrews's scholar-practitioner work focuses on how academic measurements disempower students when used exclusively as value-based measurements (fixed mindset) instead of student development measurements (growth mindset). Their content analysis study of Wisconsin mass media revealed that more than 74% of articles about grades and testing at the K-12 level focus on external classroom issues, such as accountability, governance and politics, rather than student development and growth issues. Such a significant messaging gap (extrinsic vs. intrinsic) can lead to student disengagement that carries over to higher education settings, especially among underrepresented and marginalized student populations.
Andrews earned their master's degree at Brooklyn College-CUNY in 2009 and their Doctor of Education in educational leadership and curriculum & instruction from the American College of Education in 2020. Before joining UW–Madison, Andrews spent nearly 12 years as a print newspaper journalist and eight years as a K-12 classroom teacher.