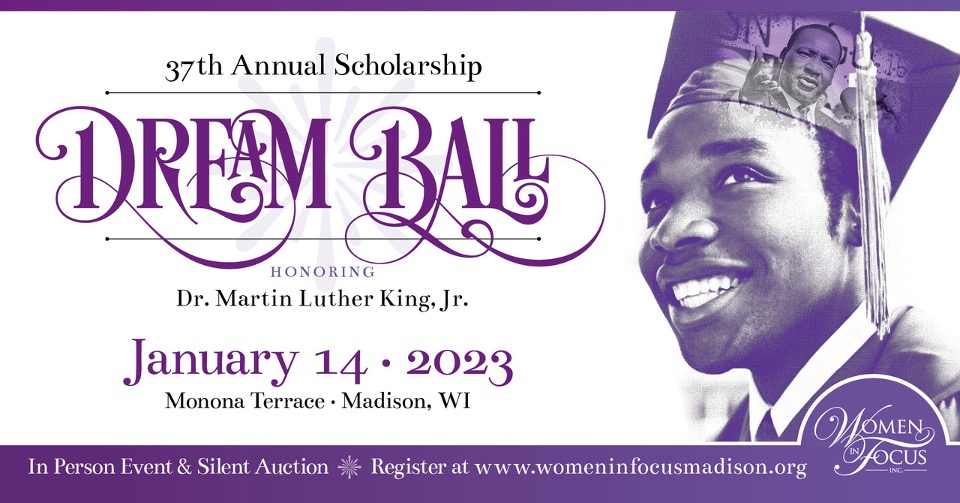 Women in Focus will host the 37th annual "I Have a Dream" Scholarship Ball and Silent Auction on Saturday, Jan. 14, at the Monona Terrace. The annual gala is an elegant evening of dinner and dancing to honor the vision and legacy of Dr. Martin Luther King, Jr. Proceeds support the nonprofit's college scholarship program, which helps students of color in Dane County reach their higher-education goals.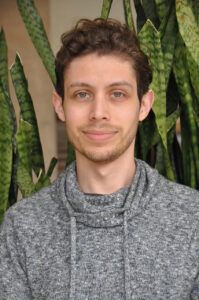 The 2023 guest speaker will be Matthew Braunginn, a 2003 scholarship recipient who has worked with community leaders to address racial disparities in Madison. He earned his bachelor's degree in political science with a minor in history from Purdue University in 2008. Braunginn co-founded Young, Gifted and Black in Madison, was a 2015 fellow with the New Leaders Council, has worked with the Mayors Innovation Project, and was part of the first cohort of Daily Kos Emerging Writers Fellows in 2022.
Women in Focus believes deeply that college education is key to their future and to building stronger communities locally, nationwide, and worldwide. The organization has awarded more than $500,000 in scholarships to Dane County students of color. Learn more at womeninfocusmadison.org.
Event Details
Date: Jan. 14, 2023
Time: 6 – 11 p.m.
Location: Monona Terrace Ballroom, One John Nolen Drive, Madison, WI 53703
Contact: info@womeninfocusmadison.org
Purchase Tickets  Register for Silent Auction
The UW–Madison Division of Diversity, Equity & Educational Achievement is a proud sponsor of the 2023 I Have a Dream Ball.