With the departure of Patrick Sims, Gloria Hawkins and Sherri Charleston this past academic year, Interim Deputy Vice Chancellor for Diversity & Inclusion Cheryl B. Gittens has announced several DDEEA staff and former staff members have accepted interim appointments for the start of a new academic year. They will serve until permanent positions are posted and filled.   They include:
Tracy Williams-Maclin (pictured above) will serve as the interim Assistant Vice Provost for Strategic Diversity, Equity and Inclusion Administration while the search for the next incumbent is being conducted. Tracy has service on the senior leadership team within the Division, reporting directly to the Chief Diversity Officer since July 2017 and she brings a high level of commitment, competence and creativity to this role. I am grateful for her willingness to support the oversight of the Office of Strategic Diversity Planning and Research, Affirmative Action Policy and Planning, Employee Disability Resource Office, LCICE and External Partnerships.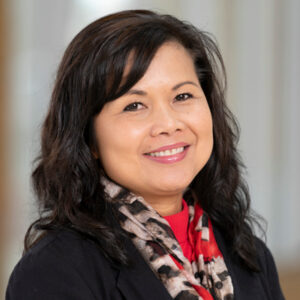 Samantha Samreth will serve as the interim Director for the Mercile J. Lee Scholars Program as we seek to launch the search for the permanent director in spring of 2021. Samantha is our long-term veteran in Mercile J. Lee programming, having started with us as a student success coordinator in 2017.  Samantha, as a skilled and detail-oriented leader, helped refresh the programming and advising structure while supporting the application process and donor stewardship responsibilities. I look forward to continued work with her in this role.
With Samreth's interim appointment created an additional critical vacancy in the management and supervision of the program, which will be filled by Maxwell Artis who will serve as the interim Assistant Director for the Mercile J. Lee Scholars Program. Maxwell is known for his pleasant and thoughtful manner. He has a critical and keen perspective on ways to best support and elevate the programmatic features of the MJL Scholarship Program and its students. I am excited to see the ways he will contribute to DDEEA's outstanding MJL Lee team.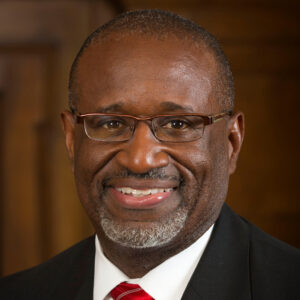 Lastly, Dr. Eric Williams will return to DDEEA to serve as the interim Assistant Vice Provost for Student Diversity and Scholarship Programs.  Dr. Williams, affectionately known by staff and students as "Dr. E", started Sept. He will support all scholarship programs and student services initiatives (ACTS, CeO, First Wave/OMAI, McNair, MJLSP, PEOPLE, and Posse.) This is a role that Dr. E is very familiar and qualified for, having served in this capacity from 2011-2017. He was instrumental in the expansion of the CeO programs, program review of the PEOPLE Program, establishment of the tutoring component available to all DDEEA students, and other program improvements and initiatives.