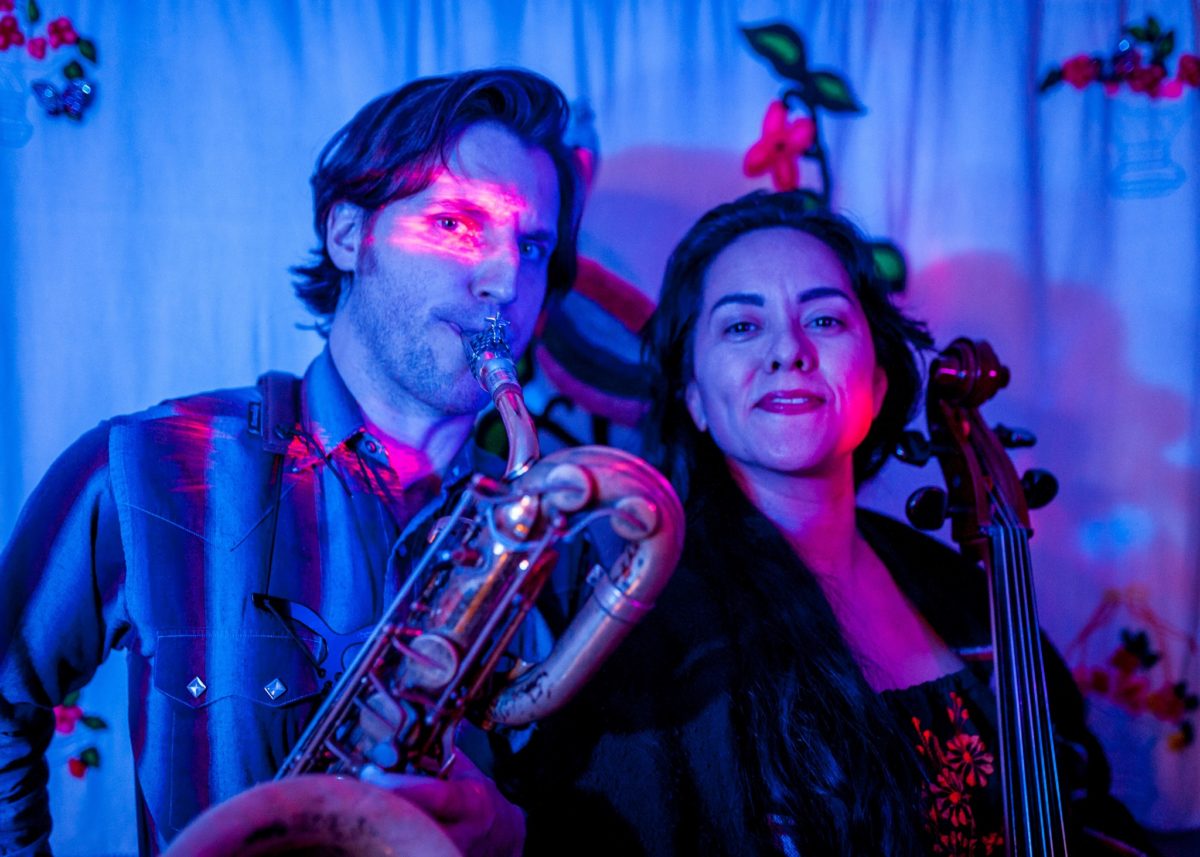 At this Lunch & Learn, musicians Ben Barson and Gizelxanath Rodriguez will offer an overview of the arts in social justice work, grounded in cultural solidarity. The artists will also give a short performance, and a light lunch will be provided.
Learn about the soul expanding work of the Afro Yaqui Music Collective. Experience excerpts of artistic collaborations from Chiapas, Mexico to Kurdistan, Iraq. Explore projects that imagine life beyond the Anthropocene. Hear about "Mirror Butterfly: The Migrant Liberation Movement Suite," which unites stories of climate refugees from Mexico, Syria, and west Africa.
The Spring 2020 Interdisciplinary Arts Residency Program is presented by the UW–Madison Division of the Arts and hosted by the Asian American Studies Program, UW-Madison with Associate Professor Peggy Choy as lead faculty. Co-sponsors include the UW Madison Dance Department and University of Wisconsin – Madison Mead Witter School of Music.