The tenth annual class of Outstanding Women of Color awardees will honored at a reception on Thursday, Feb. 22 from 5 p.m. to 7:30 p.m. in the Alumni Lounge of the Pyle Center, 716 Langdon Street. The event to celebrate this year's honorees is open to the campus and community. To register for this year's event, go to Outstanding Women of Color Reception Class of 2017.
In a campus tradition dating back to 2007-2008, the celebration of women who share their exceptional scholarship with the campus and community through their dedicated work, outreach and impact was an outgrowth of a similar award launched by UW System in 1994.
Replicated by retired UW-Madison Assistant Vice Chancellor Ruby Paredes, more than 50 UW-Madison women of color have been honored in the past decade by their nominators, colleagues.
"We will continue to honor these women who emerge from an extremely talented and incredible field of nominees," said Patrick J. Sims, Vice Provost and Chief Diversity Officer.  "The Outstanding Women of Color Reception is among the most joyous annual traditions on campus, where we give accolades to women who would never ask for praise, or place any condition on their above and beyond service. Everyone should come and experience their wisdom, strength and tenacity, as well as to meet their incredible support systems."
This year's six honorees include:
Christy Clark-Pujara, Associate Professor of History, Department of Afro-American Studies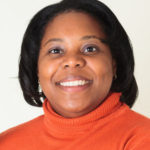 Christy Clark-Pujara is a gifted and devoted teacher of both traditional and non-traditional students who frequently shares her profoundly relevant approach to African-American history with the broader community. Her academic research concerns the uncomfortable subjects of slavery and racism. Outside of her teaching responsibilities, she volunteers as a mentor for the McNair program and the Boys & Girls Club, guest lectures for The Odyssey Project, and serves as an instructor for the Justified Anger Black History program.
Taucia Gonzalez, Assistant Professor of Special Education, Department of Rehabilitation Psychology and Special Education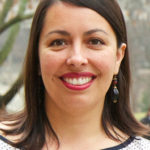 Taucia Gonzalez is a tireless advocate for individuals from marginalized groups on the UW-Madison campus and beyond. Dr. Gonzalez regularly teaches courses that promote inclusive spaces for individuals from marginalized groups and challenge students' assumptions about disability, culture, and power. Her research brings to light and attempts to rectify the longstanding educational inequities experienced by students from marginalized groups, focusing primarily on those from culturally and linguistically diverse backgrounds. Further, she provides monthly cultural competence and social justice training for area teachers and serves as the faculty liaison for a collaboration between the School of Education and Madison Metropolitan School District that aims to diversify the teacher workforce.
Beverly Hutcherson, Outreach and Communications Manager, Diversity and Inclusion and Career Pathways Coordinator at the School of Medicine and Public Health
From student engagement to organization development to food justice, Beverly Hutcherson is truly dedicated to advocating for equity for under-represented populations. In her positions at the School of Medicine and Public Health, she is responsible for developing programming and partnerships which promote workforce development and diversity in health care careers, organizational cultural competence, and more equitable and inclusive workplaces within both the SMPH and UW Health. Beverly also serves as the advisor for AHANA-MAPS, a pre-health society for students of color. In her service to the broader community, she holds positions on the Dane County Food Council and on the Board of Operation Fresh Start and volunteers her time as a Peacemaker for Restorative Justice and an educator for Planned Parenthood of Wisconsin.
Helen Lee, Assistant Professor of Glass, Department of Art
Since her arrival at UW-Madison in 2013, Helen Lee has worked tirelessly both to create and exhibit her own artwork as well as to build an inclusive community in the Art Department and its Glass Laboratory. Helen's artwork in glass explores the "third place" experience of first-generation immigrant Americans as well as her own her identity as a bilingual Chinese American. With the help of her graduate students, she teaches a three-day summer glass workshop for the local chapter of Girls, Inc. which culminates in an exhibition of their work at the Goodman Community Center. Along with Professor Kristen Pickett in the Department of Kinesiology, Professor Lee is also working to examine the value of glassblowing as a modality of therapy for people living with Parkinson's and other movement disorders.
Barbara Nichols, Former Secretary of the Wisconsin Department of Regulation and Licensing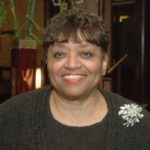 During the span of her 60-year career as a nurse leader, Barbara Nichols has striven for more inclusive, diverse, and welcoming health care communities in Dane County and beyond, with a particular focus on increasing the prevalence of populations of color and men in nursing. She has taught health policy and legislative process in several faculty positions in the Wisconsin Area Health Education Center System, the School of Nursing at UW-Madison, and the College of Nursing at UW-Milwaukee. Ms. Nichols was the first African American president of the Wisconsin Nurses Association, and the first president of the American Association of Nurses (ANA). In 1983, she became the first African American woman in Wisconsin to hold a cabinet-level position, as Secretary of the Wisconsin Department of Regulation and Licensing. She is currently the President of Barbara Nichols Consulting.
Brianna Young, current senior, UW-Madison School of Nursing
Brianna Young is currently in her senior year as a student at the UW-Madison School of Nursing. She is a Posse Scholar as well as a STEM and School of Nursing student ambassador, a house fellow in her residential hall, and the founder of ROOTZ, an Afro-Caribbean dance team on campus. This summer, she interned with the UW Health In-Roads program, which provides clinical experience to racially diverse student populations. Off campus, she has served on former New York Mayor Bloomberg's Council and as the Youth Spokesperson for the YMCA of Greater New York. Her dream is to pursue a Doctor of Nursing Practice (DNP) degree and become a women's health nurse practitioner for historically underserved patient populations.
The UW-Madison Outstanding Women of Color Awards acknowledge and honor women of color among UW-Madison faculty, staff, students (undergraduate or post-baccalaureate) and in the Greater Madison community, who have made outstanding contributions in one or more of the following areas:
social justice, activism and advocacy on behalf of disadvantaged, marginalized populations;
community service;
scholarly research, writing, speaking and/or teaching on race, ethnicity and indigeneity in U.S. society, and;
community building on- or off-campus, to create an inclusive and respectful environment for all.
In 2007, UW-Madison launched an annual program of awards to women of color for outstanding service in higher education following in the footsteps of the UW System, which began their program of celebrating such women in 1994. The System has suspended their program, but UW-Madison has decided to continue honoring women of color doing extraordinary work on campus and in the larger Madison community.  For a full list of past honorees, please go to: Outstanding Women of Color Honorees.