Emma Porter
Credentials: M.Ed.
Position title: Program Advisor
Email: eporter6@wisc.edu
Pronouns

she/her/hers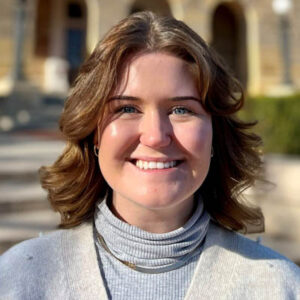 Emma Porter is an academic advisor for the Mercile J. Lee Scholars Program. A first-generation college graduate, Porter earned her bachelor's degree from Bryn Mawr College and her Master of Education in multicultural education from the Eastern University College of Education. Before joining the Mercile J. Lee Scholars team, Porter served four years as a K-12 educator in Philadelphia and Madison. She had dedicated her career to exploring what it takes to make high-quality education accessible for all.