Diversity Forum 2021: Rising Above and Reshaping our World in the Image of Justice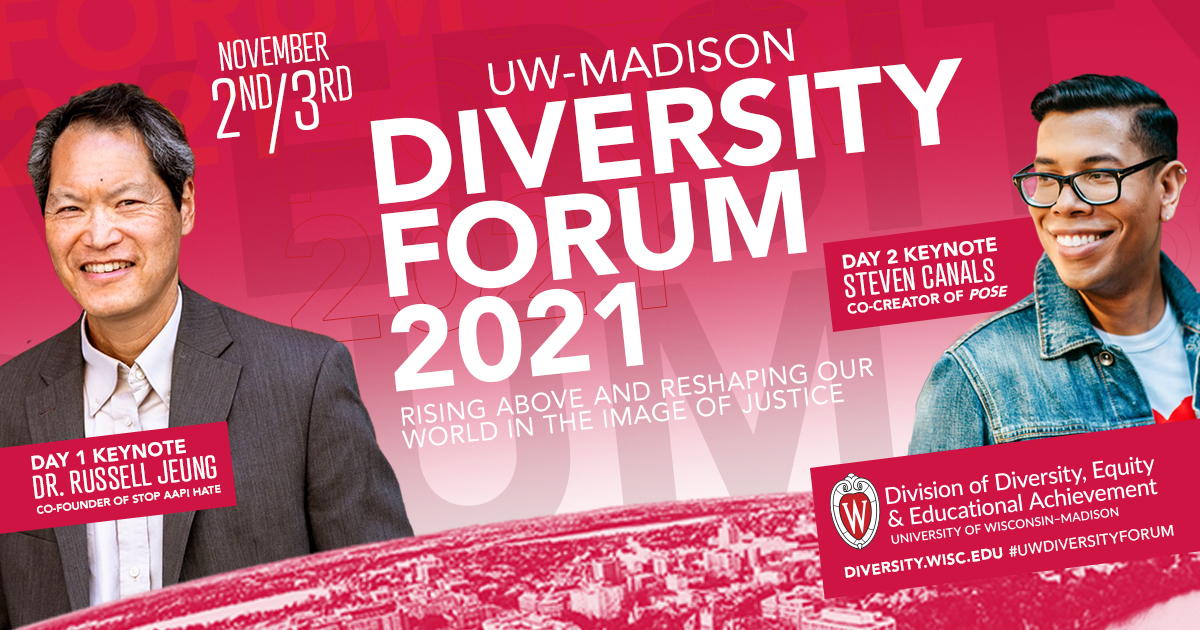 For two decades the UW–Madison Diversity Forum has been the university's premiere conference for all things relating to diversity, equity, inclusion and social justice. Come back later for conference details and registration info.
Learn more on the Diversity Forum 2021 conference page.