"Not another Black woman" is the message that comes through loud and clear when staff members walk through the doors at the Foundation for Black Women's Wellness (FFBWW), a Madison-based nonprofit organization that aims to raise awareness and support Black women's health as a community and public health priority.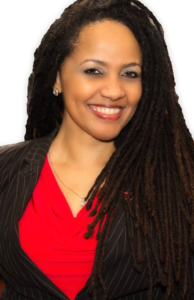 UW–Madison alumna Lisa Peyton-Caire founded the organization 10 years ago when she saw to be a voice and a resource that advocates for and supports Black women and their health. Part of what drove her then, and to this day, was how health disparities played a role in her own life, after her mother and other Black women around her passed away.
"I lost my mother in 2006 at the age of 64 from congestive heart failure. And that early experience really was not the exception, but the norm of what I witnessed over the span of my life of beautiful, committed family loving, hard-working Black women, like my mom, dying in the prime of their life from mostly preventable illnesses in their 60s, 50s, or 40s," Peyton-Caire told Madison365.
Read more about Peyton-Caire's ('96, MS '99) journey and the work of the Foundation for Black Women's Wellness in this feature from Madison365.