Multicultural Homecoming is proud to present this year's Leadership in the New Economy (LINE) event, BADGERS IN ACTION, which is focused on voter education with an emphasis on people of color.
During this election year, the virtual event will host a discussion between alumni and students with the purpose of helping students understand the "how" and "why" people of color should engage in the political process on Thursday, October 22 from 3:30 p.m. to 5 p.m.

Featuring a panel including Maya Rockeymoore Cummings, spouse of the late Rep. Elijah Cummings, and alumni who are well informed of the Black Lives Matter movement and racial injustice, the conversation will address ways participants may focus energy and resources to drive change with an emphasis on voting.
Dr. Maya Rockeymoore Cummings is a social entrepreneur, speaker, writer, and strategist who's on a mission to drive society toward inclusion. After a quarter of a century of working on innovative public policy and multimillion-dollar social change initiatives in the government, nonprofit, and private sectors, Maya is a policy and political expert who understands how to build and sustain cross-sector collaborations, diverse coalitions, dynamic diversity, equity, and inclusion strategies, and effective education campaigns.
An accomplished public speaker and author, Maya has appeared in a variety of media outlets such as CBS, CNN, MSNBC, Fox News and BET and her writings have been published in the New York Times, The Atlantic, The Huffington Post, and the Washington Post among other publications. She has served on numerous boards including the National Association of Counties Financial Services Corporation, the National Committee to Preserve Social Security and Medicare, and the National Academy of Social Insurance. She is the recipient of multiple honors such as the Aspen Institute Henry Crown Fellowship Award and the Congressional Black Caucus Foundation Fellowship Award and has been a candidate for Maryland governor and the U.S. Congress.
A former chair of the Maryland Democratic Party, Maya earned her B.A. in political science from Prairie View A&M University and her M.A. and Ph.D. in political science, with an emphasis in public policy, from Purdue University. She is the widow of the late Congressman Elijah E. Cummings and lives in West Baltimore with her dog Andy.
Badgers in Action Panelists: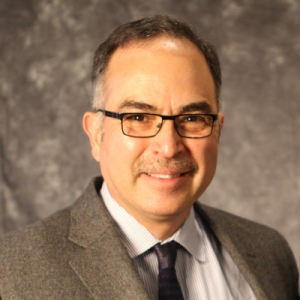 Dr. Benjamin Marquez MA'76, PhD'83
Professor| American Politics
Department of Political Science
Chican@/Latin@ Studies Program at UW Madison
Benjamin Marquez is a Professor of Political Science at the University of Wisconsin, Madison.
His research interests include social movements, urban politics, and minority politics. His has
published numerous articles and books on the relationship between race, political power, social
identities, public and political incorporation. He is the author of Power and Politics in A Chicano
Barrio: A Study of Mobilization Efforts and Community Power in El Paso. (Lanham: The University
Press of America, 1985), LULAC: The Evolution of a Mexican American Political Organization
(Texas 1993), and Mexican-American Political Organizations: Choosing Issues, Taking Sides (2003:
University of Texas Press) which won the 2004 Best Book Award by the Race, Ethnicity and
Politics (REP) Section of the American Political Science Association. His recent book,
Democratizing Texas Politics: Race, Identity, and Mexican American Empowerment, 1945-2002
was published by the University of Texas Press in 2014. He is the former Director of the
Chicano/Latino Studies Program and was a fellow at the Institute for Research in the Humanities
at the University of Wisconsin. His most recent book, The Politics of Patronage: Lawyers,
Philanthropy and the Mexican American Legal Defense and Educational Fund will be published
in the spring of 2021 (University of Texas Press). He is currently at work on a study of Latinx
political organizations and representation.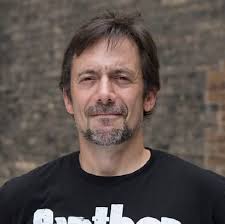 Emilio De Torre
Executive Director
Milwaukee Turners Inc.
Emilio De Torre is the Executive Director of the Milwaukee Turners – Wisconsin's oldest civic
group. Prior to this he was the Director of Community Engagement for the ACLU of Wisconsin
for 14 years. While there he started the legal observer program, served on the statewide
election protection team, and worked to organize around criminal legal system reform,
immigration rights voting rights and police accountability statewide. He serves on the Board of
Directors for Shakespeare in the Park, on the steering committee for the Milwaukee National
Lawyers Guild and was the 2013 recipient of the YWCA's Eliminating Racism award. Emilio is dedicated to advancing the health, civil liberties and civil rights of all people, and is devoted to his family and friends.
Diem Van Groth '94
Head of Creative and Brands for New Zealand Trade & Enterprise
Badgers in Action Panelists
Diem Van Groth, or "Z," as his friends call him, is the Head of Creative and Brands for New
Zealand Trade & Enterprise, the New Zealand government's international business development
agency. He advises the CEOs and boards of New Zealand's top film, entertainment, media,
consumer products, services, textile, and apparel companies on growing their international
business.
At the age of sixteen, Diem started in the mailroom of Midwest Federal Bank and then went on
to intern in the Corporate Finance Department of investment bank Dain Bosworth, now Royal
Bank of Canada, two years later. He is an entrepreneur and business development executive with
more than twenty years of experience.
Diem is a Mercile J. Lee scholar, Sigma Alpha Mu fraternity member, and University of
Wisconsin-Madison graduate with degrees in political science and international relations. Diem
graduated in 1994.
Moderator:
Alderman Joe Maldonado '05, MA'08
City of Fitchburg
Joe Maldonado has over 15 years of experience with youth, young adults, and adult learners.
Most recently, Joe served as Community Impact Director in the area of Education at United Way
of Dane County, where he led strategic initiatives and program support and managed $3 million
for a diverse range of community and school-based programs serving youth aged 0-20 and
their families. In this role, he focused on county-wide academic success initiatives and led a
collaborative focused on justice-involved youth. He previously worked with the Boys & Girls
Club of Dane County, managing a college transition program, and for the University as a
Student Services Coordinator for the Chancellor's and Powers-Knapp Scholarship Programs
(now known as the Mercile J. Lee Scholarship Program). Joe has also been a part time instructor
in College Success at Madison College for over ten years.
This event is designed for undergraduate and graduate students of color, alumni, campus partners and business leaders from the community.
Please email Rosa Gamillo with any questions about this virtual event. If you need an accommodation to attend this event, please email events@cdo.wisc.edu.