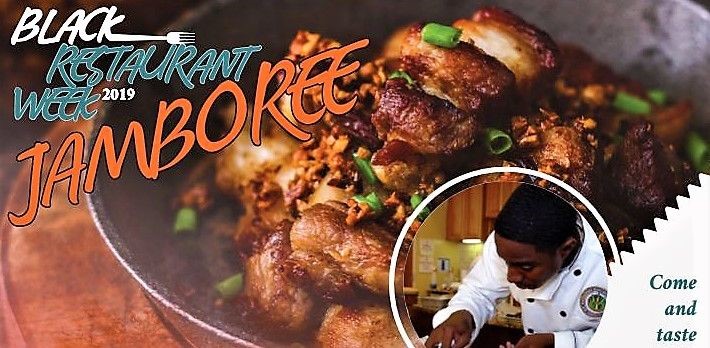 The Black Restaurant Week Jamboree allows you to sample recipes from participating food carts and caterers before 4th Annual Black Restaurant Week begins.
The event will take place from 5-8 p.m. this Friday, Aug. 9 at the Badger Rock Neighborhood Center. Samples will be available for $2 each. Plus, there will be family-friendly activities like music and face painting.
The Madison Black Chamber is happy to promote Black Restaurant Week as one way of actively supporting Black businesses in our communities.  Experience original, authentic recipes from more than 25 Black-owned restaurants, food carts, caterers and specialty shops in the Madison area from Aug. 11-18.
Participants include:
Restaurants – Anointed One, Buraka, David's Jamaican, Falbo Bros. (N. Sherman Ave.), Kingdom Restaurant, McGee's Chicken (Madison and Sun Prairie), Savi Cafe
Food carts – Cafe Costa Rica, Jamerica, JD's Soul Food, Jerk Paradise, Les Delices de Awa, Little Red Barn, Peanuts and Chocolate, Rib Masters, Sunrise Fast Soul Food
Caterers/Specialty – BP Smokehouse, CocoVaa Chocolatier, Curtis & Cake, Food Junkies, Just Veggiez, Kipp's Cuisine Catering, Melly Mel's, Mo' Betta Butter Cookies, South Madison Farmers' Market, Stanford BBQ, Valice's Sweet Potato Pies & Cakes
Each participating vendor will feature a special during Black Restaurant Week. Please visit their websites or Facebook pages for menus and locations.