Eighth graders throughout Milwaukee joined the University of Wisconsin-Madison Precollege Enrichment Opportunity Program for Learning Excellence (PEOPLE) alongside alumni for a ribbon cutting ceremony in celebration of the Milwaukee Office Grand Opening.
Students and their parents received red hand clappers and a greeting from Bucky Badger on their way into the Rufus King Middle School auditorium for the ribbon cutting ceremony and a recruitment presentation. Assistant Vice Provost in the UW Division of Diversity, Equity and Educational Achievement (DDEA) Cheryl Gittens, Milwaukee Public Schools (MPS) Superintendent Dr. Keith Posley and PEOPLE Precollege Assistant Director Gail Ford all made opening statements.
"As of today, we have 17 of our high schools that have partnered with the PEOPLE Program at UW-Madison," Posley said.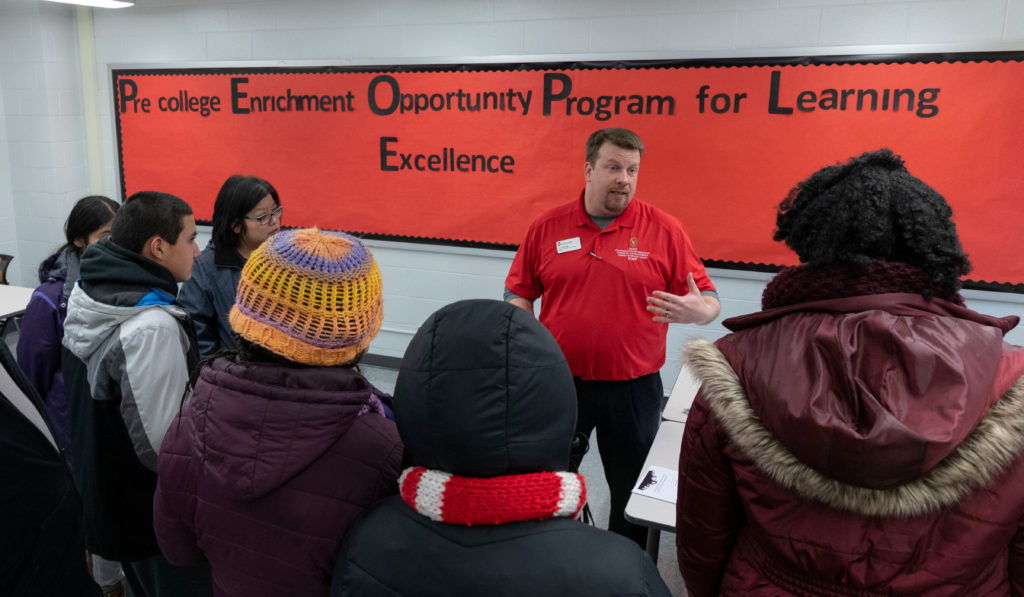 The program focuses services on the Madison Metropolitan School District (MMSD) and MPS, the two largest districts in the state with the highest number of students' of color and economically disadvantaged students. PEOPLE has offered services to students throughout Milwaukee for 20 years when the program began in 1999 with 66 students from Milwaukee.
The office, located inside Rufus King Middle School, will service students from those schools, partnering with the students and their families to support the students educational goals. This office will house 7 full time staff members, including 4 new Pre-college Advisors.
"We are currently recruiting eighth graders in Milwaukee who plan to attend one of our 17 partnership high schools in MPS. This office will coordinate recruitment and services for the Milwaukee are PEOPLE precollege students," Ford said.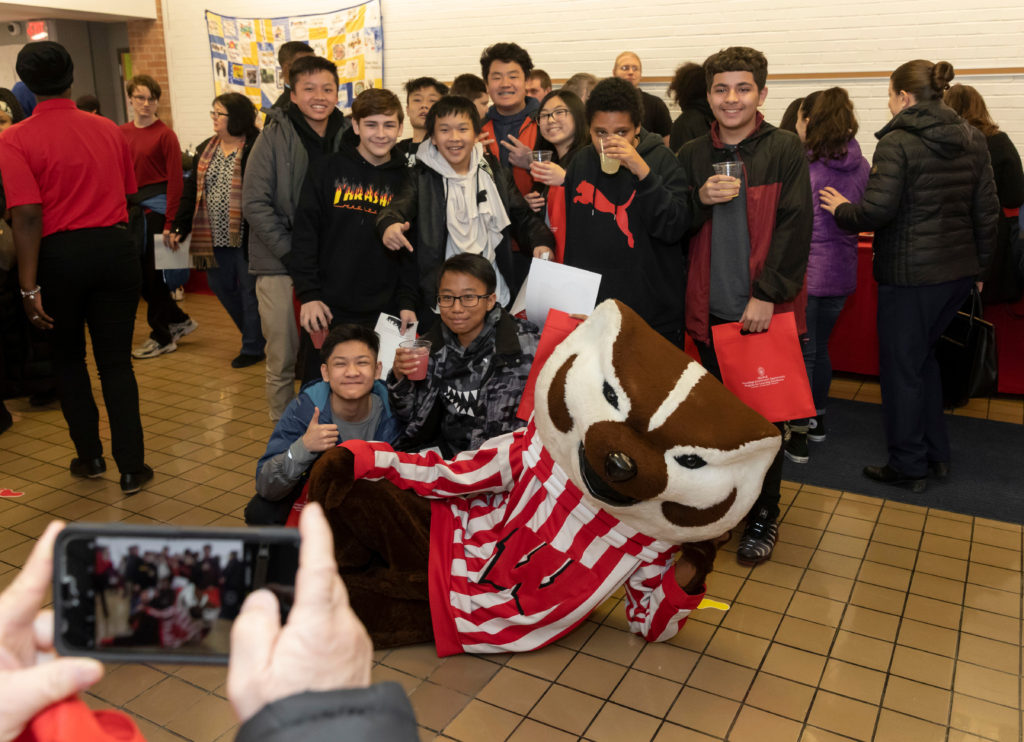 In the fall, the program plans to open eight Academic Centers for Enrichment (A.C.E.) in Milwaukee. These A.C.E. centers will provide after school tutoring, ACT prep services and a variety of other services for MPS PEOPLE students.
Ford explained that with the increase in support services for the Milwaukee area, it was necessary to have an administrative office in the city. This development in the program came after the announcement that the program would focus services on partnership schools in Madison and Milwaukee only, and provide a common experience for all students.
"Talks of opening an administrative office in Milwaukee began in 2016 when the program initiated a redesign," Ford said.
In previous years, the program accepted students throughout the entire state, hosting a mandatory three-to-five week summer program and offering those students full-tuition scholarships upon admission into UW-Madison. Ford said the program has been redesigned to provide equitable services to both Madison and Milwaukee which includes establishing after-school tutoring sites in Milwaukee. Previously just Madison students received after-school tutoring.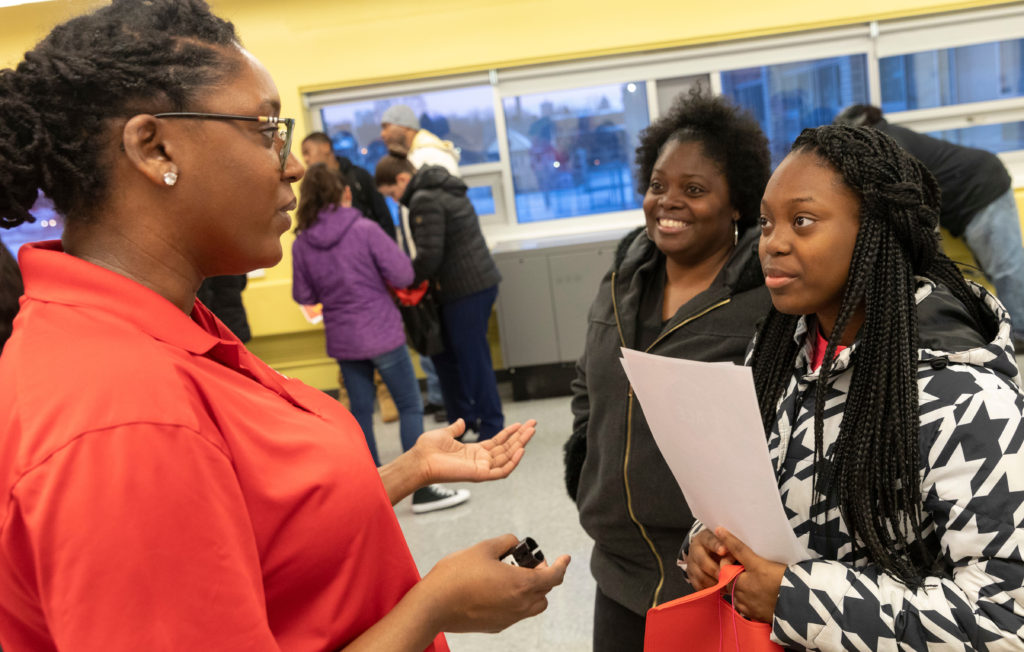 "We also want parents to know this is a long-term partnership. We emphasize the partnership piece because we believe it takes a village for students to succeed, we see ourselves as a piece of the puzzle," Ford said.
She said although they have been working in the community for over 20 years, their administrative offices and staff has been located in Madison. Staff commuted back and forth from Madison to Milwaukee to service students. Ford said this new office allows their team to be more accessible to the students and intensify the services they are able to provide.
"We are ambitious to engage more students, hoping to afford them the opportunity to go to college," Gittens said.