By Patrick J. Sims
Deputy Vice Chancellor for Diversity & Inclusion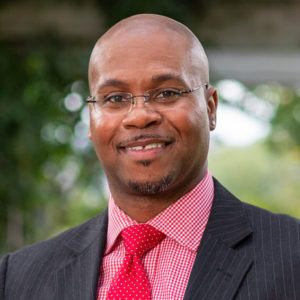 Like most college campuses, UW–Madison is a microcosm of our society. From our late teens to mid-20s, this is the time when we begin to step into our purpose balancing the influence of family guidance with defining, for the first time for many of us, our own sense of personal values. It's a surprisingly short journey when you consider how complex and intense it can be until you come to a college campus where life directly confronts the theoretical and often times the aspirational sense of ourselves and community.
Today's undergraduates face human differences in a broader array than ever before; they come together from myriad locations and cultures to learn and experience life in what is — in most instances — a safe environment designed to support them to do best. Interestingly enough, using the word "safe" has variants in its meaning which can include unexpected political overtones. Depending on who you talk to, it can evoke a sense of sarcasm and a narrow-minded way of thinking or it can affirm the most basic need for protection from clear and present danger. The problem is who gets to determine what's "dangerous" when it comes to addressing the historical legacies of social injustice, thereby defining what safety looks like for all. And more importantly, how does one embrace that definition in a space that wasn't designed with their cultures and lived experiences in mind.
As a member of my campus community, I see a lot of things that give one cause for concern about whether or not we can truly heal from our past transgressions when it comes to overcoming hate and social justice.
As Chief Diversity Officer, I have a unique responsibility to challenge and encourage the campus community to move beyond the status quo and create a working and learning environment that is truly welcoming and inclusive for all.
An important part of that encouragement is based on the fact that if no one else does, I have to believe in something greater that transcends the present context and moves us closer towards our aspirations of what is fair, equitable, and just for all. It's a huge leap of faith that many may not understand, but one that I take every single day.
I can honestly say it's humbling and sometimes even scary to witness how our fears can manifest in toxic and vitriolic ways, knowing that on some level I'm expected to help steward a process that enables us to overcome our worst inclinations in service of something greater than ourselves. Yet, that's the thing that keep me going; the perseverance that I see present in others, this willingness to embrace and celebrate the greater good, especially when I see the sacrifice that allies of all walks of life are making in order to genuinely make a difference in someone else's life. These are the interactions that give me hope. They remind me that the work is much more than naïve wishful thinking, but rather it is grounded in what I like to refer to as the triumph of the human spirit.
Despite the fact that we've seen some really hateful things play out across the nation, and by default our own back yard, the triumph of the human spirit has not relented in producing leaders who will rise up and speak to our better selves with conviction, grace and dignity. These individuals are our students and they will be the future leaders of tomorrow. I keep telling myself that if I can reach just one of them, then the struggles and challenges I faced were not in vain, but rather preparation for their foundation.
— Originally published in the Capital City Hues on January 14, 2019