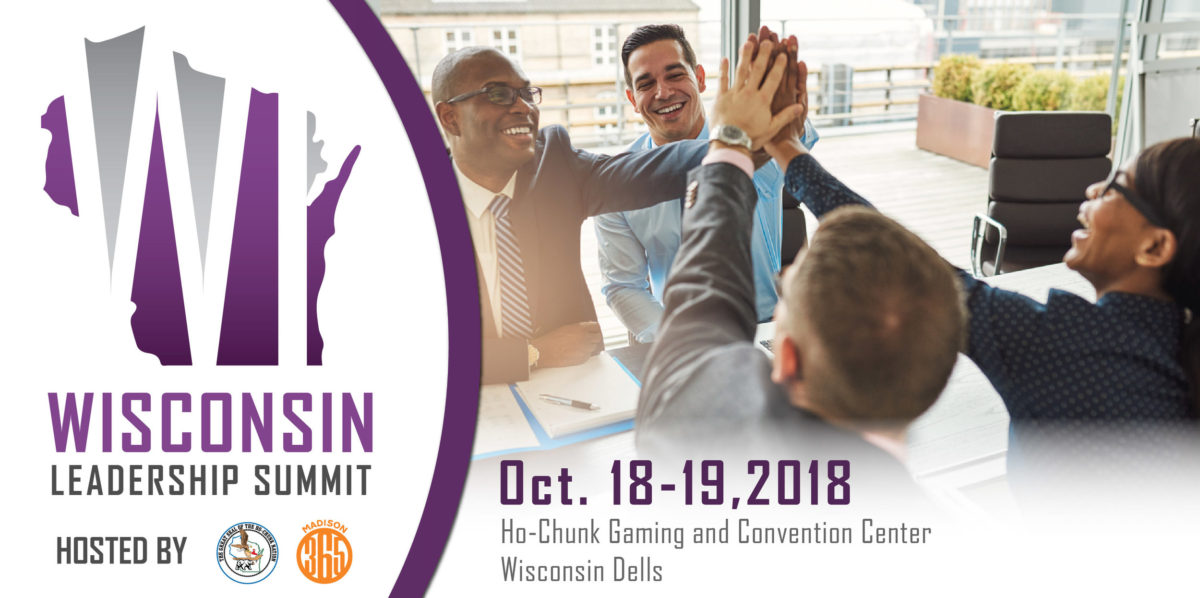 Lisa Speckhard Pasque | The Capital Times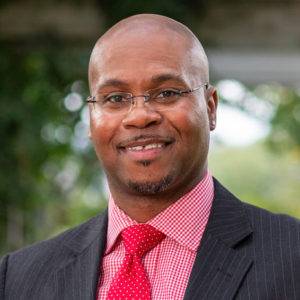 BARABOO – Since 2015, Madison365 has annually published lists of impressive leaders around the state, with a "Black Power" list for African-American professionals and "Si Se Puede" for Latino leaders.
In the last 3 years, there's been a total of almost 200 people on those lists, said Henry Sanders Jr., Madison365 CEO and publisher.
Forty of them have since left the state and Sanders says that's a problem, if not a totally surprising one.
"Study after study tells us Wisconsin is a very hard place for people of color to live and to thrive. And nothing's going to change that unless we change it," Sanders said in a Madison365 video.
That's why Madison365 and the Ho-Chunk Nation teamed up for the first ever Wisconsin Leadership Summit. It's billed as the first conference of its kind in Wisconsin, led entirely by people of color, who also populate all the panels. It aims to help keep people of color in the state and use their combined expertise to tackle some of the Wisconsin's biggest issues.
The conference, which ran Thursday and Friday at the Ho-Chunk Gaming and Convention Center in Baraboo, featured panels tackling topics like health care disparities, schools, workforce development and incarceration. Racial disparities in the city of Madison and Dane County have been well-documented in many areas, including infant mortality, life expectancy, education, employment and poverty.
All the professionals who have made the Madison365 Black Power and Si Se Puede lists were invited to come to the conference for free. Ajamou Butler, founder of community organization Heal the Hood MKE, made the Black Power list in 2017 and attended the conference excited to grow as a leader.
"The fact that I can come to this conference and don't have to pay anything but my gas and my travel to get here from Milwaukee, why wouldn't I come?" he said.
Sanders said he got the idea for the conference at Brewers and Bucks events for those same list members, where he quickly realized many of them didn't know each other.
"When they started networking, you could feel the energy in the room," he said. "Just the networking alone was powerful, but also for people to understand that they weren't alone in some of these battles they were fighting statewide."
So what would happen, Sanders asked himself, if all those influential professionals got together to talk about those battles?
The Ho-Chunk Nation was an important part of that discussion, said Collin Price, public relations officer for the Ho-Chunk Nation.
"A lot of times we are talked about instead of being part of the discussion," he said. "I mentally think of that as kind of sitting in a room and waving your hand like, 'Hey we're here! What about us?'"
When Sanders approached him about the conference, the Ho-Chunk Nation was excited to truly participate, Price said.
"The idea was, 'Yes, that's cool, we'll be a part of it, but here's what we want: we want to actually be a part of the conversation, we want to be on the panels, we want to moderate it,'" Price said.
Price said the Ho-Chunk Nation spans many professions ("Ho Chunks aren't just in the casino," he said in a video promoting the event), with plenty of contributions to make. For example, they have an entire department dedicated to education.
"We have a lot of resources, we have data that we collect that we'd be happy to share," Price said. "We're a huge resource. Some people don't know that."
With so many influential leaders in the room, Sanders wanted to encourage "really frank and open" conversations among panelists and attendees. To that end, Madison365 decided not to videotape the panels, which were technically off the record. The discussions weren't secret, but Madison365 wanted to give panelists the freedom to speak authentically without fear of criticism.
"A lot of times, unfortunately, people of color are not in safe places where they can articulate their points of view that might sometimes be different from the main community," Sanders said. "We could never get to the true problems if we could never hear the true heart of the people who are living it."
For Erika Villafuerte, health plan and diversity ambassador at United Healthcare, walking into a people-of-color led conference signaled that the event would truly listen to people of color.
"A lot of times, it's people of non-color, non-ethnic cultures who are telling us what to do, and not understanding we do things a little differently," she said.
A simple and recent example: a friend had a child in the hospital, and about 50 relatives showed up to visit. And while doctors might spew statistics that "show it's stressful if too many people come in, but our cultures (say), 'No, we want those people coming in,'" she said.
Kristi Milbourn, a talent acquisition manager at American Family, is white. The difficulties of attracting and retaining people of color in Wisconsin are an everyday reality for her, and for many of her colleagues in the talent acquisition field, she said. She was particularly excited to see so many high school students in attendance.
"How awesome was it that a quarter of the room today in this session was high school students?" she said. "We're trying to attract and retain talent … that talent is sitting in this room."
Connecting with high school and college students was a specific goal of the conference, and students from Middleton, Sun Prairie and Madison school districts were in attendance Thursday.
Sanders has spent a lifetime in Madison, and it was family, connections and professional opportunities that kept him here, he said. But if he would have left, it would have been because there weren't a lot of people of color in leadership positions to help or mentor him.
Asalia Diaz Ortega and Lisa Chu, freshmen at UW Platteville, were taking advantage of the opportunity to meet professionals of color.
"I'm meeting all these wonderful people and (learning) how they started from like nothing," Ortega said. "It's inspiring."
Chu called the conference the "greatest opportunity I've ever heard of" to network.
Along with "substantive" conversation, Sanders wanted to make sure the event was fun.
Milbourn, for one, was appreciative of that. A Madison resident, she could have easily driven home on Thursday night, she said, but decided to stay to partake in the arts showcase and social time. That night, the conference hosted Hmong, Latino and Native American dance groups and the beats of DJ Ace, also known as YWCA CEO Vanessa McDowell.
It's only the first year of the conference, but the mission to keep people of color in the state was already working on college student Chu.
"I never really thought of keeping a job in Wisconsin, I've always looked elsewhere," she said. "But hearing the lectures, it's made me want to stay here and keep the talent here."
Read the full article at:
https://madison.com/ct/news/local/govt-and-politics/at-wisconsin-leadership-summit-people-of-color-led-the-discussion/article_202dd2da-cc0a-5f1a-9222-6b89304f484f.html