Jacqueline A. DeWalt, long-time community and education advocate and former executive director of the UW-Madison Pre-college Enrichment Opportunity Program for Learning Excellence (PEOPLE) passed away on Monday, Nov. 20, 2017, following a fearless fight with cancer. Services were held on Saturday, Dec. 9 at High Point Church in Madison.  A scholarship fund has been established in her memory.  To help endow the scholarship, please go to the Jacqueline "Jackie" DeWalt Scholarship Fund.
Appointed Executive Director of PEOPLE in 2005, "Jackie" DeWalt stepped into the shoes of Walter Lane, who created and implemented the academic talent development program in 1999 as part of a campus-wide diversity initiative. Guiding the nationally-known program for 10 years as PEOPLE Director, DeWalt increased its service scope and depth with statewide campus, tribal and community partnerships, while shepherding hundreds of PEOPLE scholars and their families from middle school to college graduation.
In 2015, DeWalt was promoted to a new and expanded role within the university as Director of External Relations, Partnership and Development for the Division of Diversity, Equity and Educational Achievement. In this role, Jackie applied her sincerity-based expertise to work closely with donors, alumni, and campus and community partners to create substantive resources and support systems for PEOPLE as well as the other student programs in the division. She retired with emeritus status in 2017.
Jackie will be remembered for her dedication to preparing and helping under-represented students to succeed in higher education, graduate school, and well beyond into adulthood.  She held each and every one of her students – and others as well — in her heart and memory.
DeWalt was a lifelong learner and Milwaukee native who brought a range of experience in improving opportunities for the growth and development of youth. She served on several Dane County youth task forces, was a foster mother and worked in community and government relations on behalf of the state.
Prior to joining the PEOPLE staff in 2000 as a program manager, DeWalt held teaching assistant positions in educational policy, women's studies and African American studies. She was youth services coordinator for the City of Madison and Dane County and executive director of the Afro-American Museum of History and Culture for the State of California.
Jackie was a proud Badger alumna of the Five-Year Program, one of the first initiatives for low-income and minority students established by UW-Madison to enhance diversity. She received her bachelor's degree in education in 1973 and completed her master's degree in cultural anthropology in 1999 with a focus on educational policy and youth culture.  Jackie's life work was a testimony to her personal commitment to our unending responsibility to reach back and teach forward, which she constantly emphasized to her students, staff and colleagues.
""My vision has always been to fully actualize the Wisconsin Idea by ensuring that the benevolence of the university—relative to teaching, learning, and service—reaches historically under-represented students in underserved communities," DeWalt said. "I believe that access to such valuable resources will ensure that more of these students graduate globally competitive and prepared to lead in the humanities, STEM fields (science, technology, engineering and math), entrepreneurship and international relations, thus mobilizing capacity and actively contributing to the economic development of the state of Wisconsin and the nation at large."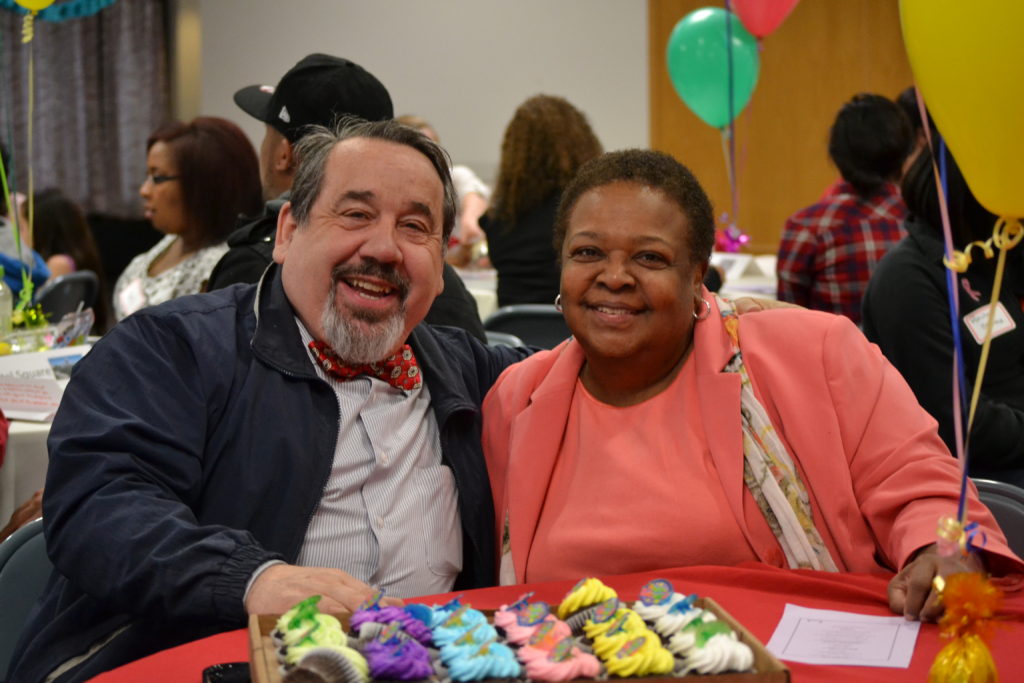 But most of all, Jackie's desire was for future generations to lead rich and fulfilling lives.
Jacqueline "Jackie" Alarice DeWalt, 65, was born on March 22, 1952, to the late Abner E. DeWalt and the late Valeah C. DeWalt in Milwaukee, Wisconsin.
Jackie was a loving mother to two sons, Marcus and Jerard.  As a mother, she always had words to bring out the best in her children, encouraging them to explore their own path.
In addition to her two sons, she leaves behind two brothers, Kenneth (Regina) DeWalt and Ray (Annie) DeWalt; five sisters, Veatrice Baugh, Mary Darling, Valata DeWalt-Butler, Janice Hughes, Georgiana DeWalt and Tamara DeWalt; a host of nieces and nephews; extended family; and cherished friends.  She was preceded in death by her parents and sister, Barbara Johnson.