Our Lives Magazine's first-ever QPOC Pride List, published in their July/August edition and on Madison365.org to highlight leaders in the queer people of color community, turned out to be a pretty ambitious project — and a popular one.
"Frankly, I was not prepared for how fast the issue moved," says Our Lives founder Patrick Farabaugh, noting that the issue was supposed to cover two months but was nearly sold out in just two and a half weeks. "I don't know if we've ever had a July issue move list this."
Many people were nominated, but many also declined to participate because they didn't see themselves as "leaders," Farabaugh says."One of the things that became clear is that visibility is leadership," he adds.
Another thing that became clear while Capital Times reporter (and former Madison365 contributor) Amber Walker interviewed and wrote profiles of the 43 people who ultimately agreed to be included: a lot of those people didn't know each other.
"When we were creating the list itself, probable the biggest piece of feedback we heard was requesting an event because they didn't know each other," Farabaugh says.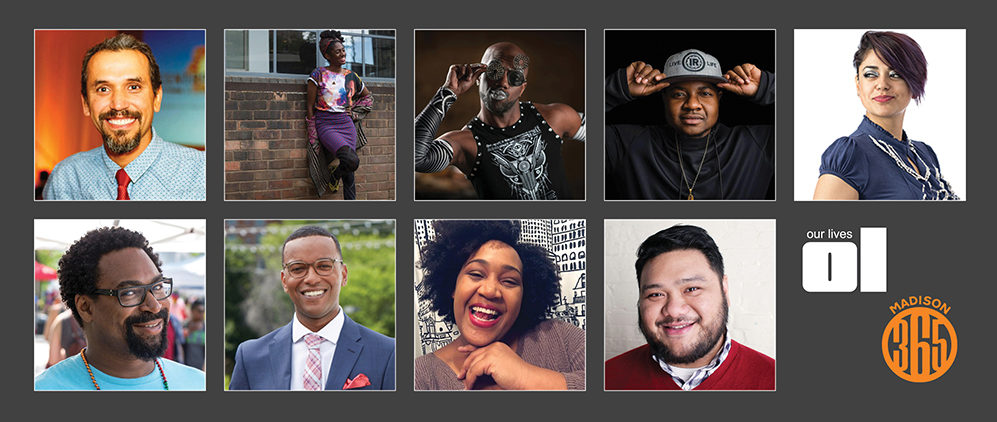 That event will take place this Friday from 6 until 9 pm at Madison Museum of Contemporary Art, hosted by Intellectual Ratchet and Our Lives. It will offer a festive kickoff to Pride Weekend — Madison's Pride Parade is Sunday. It'll be an opportunity for queer people of color — those featured in Our Lives and those not — to network and get to know each other, and an opportunity for other Madisonians to see and get to know them.
"To the best of my knowledge, this is a first," Farabaugh says. "No one is aware of anything like this happening before."
It'll be themed in the style of the Harlem ballroom, a space queer people of color created for themselves decades ago.
"Where they were pushed down and marginalized out in the world, they were able to lift themselves up as kings and queens" in the ballrooms, Farabaugh explains — exactly the kind of empowerment he was trying to create with the list, and now with the event.
"Creating an event like that goes beyond just connecting the people on the list to each other, it helps create a visible space for others who may need to reach out and find that space and not be marginalized for once," he says.
It's "serendipitous," Farabaugh says, that one of the major exhbits at MMoCA right now is Rashaad Newsome's Icon, a video installation that celebrates the origins of vogueing — and reclaim it after Madonna made it mainstream.
"This is a way to give it back to queer black and brown folks who gave birth to it back in the 70s," Farabaugh says of the exhibit.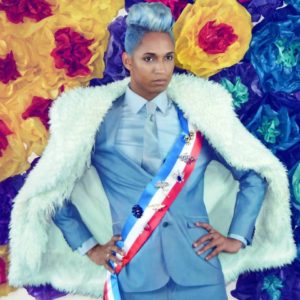 The evening will include music, mingling, refreshments and a performance by Milwaukee performer Jinx. Admission is free and open to the public.
"We want people to be respectful that we want this to be a majority people of color space," Farabaugh says. "In the LGBT community, people of color never get to be the majority, so we do want to protect that."
Sponsors of the event include MG&E, Zen Desk, Dane County Credit Union, Community Shares of Wisconsin, and ARCW Pharmacy