The UW-Madison Campus will celebrate Asian Pacific Islander American Heritage Month and the achievements and contributions of Asian Americans and Pacific Islanders in the United States April 1 through May 5.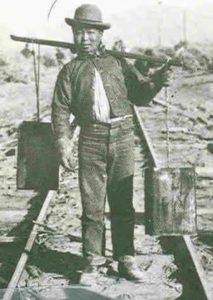 In June 1977, California introduced a Senate Bill proclaiming the first ten days of May as Asian-Pacific Heritage week. The following month, Hawaii introduced a similar bill in the Senate. Congress passed both bills and the following year on Oct. 5, 1978, President Jimmy Carter signed a Joint Resolution designating the annual celebration. In 1990, President George H. W. Bush signed a bill passed by Congress to extend the weeklong celebration to a month-long celebration.
In 1992, May became the official Asian-Pacific American Heritage Month, which is also observed in Canada. UW-Madison starts its celebration in April before students leave for the summer in mid-May.
UW-Madison students plan the campus celebration with the help of the Pathways Asian American Campus and Community Liaison Office in the Division of Diversity Equity & Educational Achievement, according to Pao Thao, the Asian American campus and community liaison. A complete list of activities is on the UW-Madison Events calendar and at https://www.facebook.com/pathways.seaa/.
The theme of this year's heritage month is Arts and Culture, kicking off with a Biennial Hmong Culture Night, A-Hmong Us, hosted by the Hmong American Student Association in the Gordon Commons Event Center and a Filipino Cultural Night, Piyesta Theme: Culture and Talent Show, in the Phillips Lounge of Ogg Hall.
UW-Madison's title for Asian American Heritage month deliberately includes Pacific Islander to be inclusive of Hawaii and other American Islands, Thao explained. Asia encompasses close to 50 countries and countless cultures and ethnicities, but not all are represented among Americans, especially on campus, where many students are of Southeast Asian descent.
On April 7, Hmong author Mai Neng Moua will read from her novel, Sisterhood: The Bride Price: A Hmong Wedding Story from 5 p.m. to 7 p.m. in Ingraham Hall, Room 206. Mai Neng Moua was born in Laos in 1973. Her family immigrated to the U.S. in 1981 when she was 8 years old. She speaks the White Hmong dialect although her father's family was Blue Hmong. She graduated from St. Olaf College in Northfield, Minnesota, completed her Master's degree, and at the time of the interview was working in public affairs.
Mai has published a journal of Hmong writing titled Paj Ntaub Voice since 1994, and she published the groundbreaking anthology Bamboo Among the Oaks: Contemporary Writing by Hmong-Americans in 2002.  The Bride Price: A Hmong Wedding Story, published by the Minnesota Historical Society Press in March 2017, is her first memoir. Her artistic awards include the Bush Artist Fellowship, the Minnesota State Arts Boards' Artist Initiative Grant, and the Jerome Travel Grant. She lives in Minneapolis with her husband and two girls.
On April 10, Ger Thao of the Hmong Wisconsin Chamber of Commerce will be the keynote speaker at Union South from 4 p.m. to 5:30 p.m.
HWCC is a Community Development Financial Institute (CDFI) that provides business and economic services to Hmong and Southeast Asian communities. The services include economic development assistance in business planning, marketing analysis, marketing strategies effective day-to-day business operation and much more.  In the past 10 years, HWCC has deployed over $945,000, leveraged over $8.5 million, and created and retained over 150 jobs throughout Wisconsin.
On April 14, Dr. Bee Lo, NMD, L.Ac., NAET will be the keynote speaker at PATHWAYS: Hmongness Through Oral History and Traditional Practices, a lecture from 4 p.m. to 5:30 p.m. in Union South.
Dr. Bee Lo is a licensed acupuncturist and a certified naturopathic medical doctor with a practice in Onalaska, Wis. As an adherent to holistic medicine — sometimes dubbed "natural" or "alternative" medicine — Lo says that he aims to cure the cause of an illness, not just treat its symptoms.  Dr. Lo will present and discuss the importance of identity, ethnicity, culture, health and togetherness.
Students and members of the Hmong Community will travel to Milwaukee April 21-23 to participate in the 18th Hmong National Development Conference.
On April 24, PBS Film: The Chinese Exclusion Act will air twice in Union South's Marquee Cinema at 6 p.m. and 8:30 p.m.
with the opportunity to meet the film's director from 98 a.m. to 8:30 p.m. The following day, a panel will further discuss of the film and answer questions, featuring co-director Ric Burns, Co-Director Li-Shin Yu & Activist Helen Zia at 4 p.m. in the DeLuca Forum of the Wisconsin Center for Discovery.
In May, the campus Heritage Month will end with a combined graduation celebration and closing reception for Asian Pacific Island American Heritage Month on May 4 from 5 p.m. to 7 p.m. in the main dining room of the Pyle Center.