Dr. Julie Janiak, an experienced higher education administrator who specializes in the recruiting, retention, and success of underrepresented students in higher education, will serve as interim director of the Center for Educational Opportunity at UW–Madison.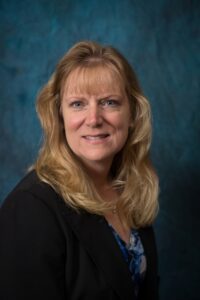 Dr. Janiak brings 24 years of experience working with underrepresented minority students, including first-generation and Pell-eligible students. She has a demonstrated record of successfully securing U.S. Department of Education Federal TRIO Student Support Services grants, managing regional and multi-site TRIO SSS programs, and leadership in the field.
"I am looking forward to working with a team dedicated to student success as much as I am," she said.
Dr. Janiak most recently served as director of TRIO Student Support Services at UW–Whitewater, where she co-led the Southwest Regional Collaborative Aspire Planning Grant, the DFWI Task Force, and the Math Institutional Change Team. She also developed a peer mentoring program to complement the TRIO First Year Seminar, created and implemented campuswide student honor receptions, and co-wrote and implemented a National Science Foundation Aspire Planning Grant, with STEM faculty to increase the number of underrepresented STEM instructors at two-year institutions.
"We are excited to have someone with Dr. Janiak's administrative expertise, comprehensive experience in student services, and skill in developing programs grounded in best practices for fostering equity, diversity, inclusion, and belonging to lead UW–Madison's CeO program," said Chief Diversity Officer LaVar J. Charleston, who oversees the CeO program in his role as director of the Division of Diversity, Equity & Educational Achievement.
The UW–Madison Center for Educational Opportunity (CeO) is a federally-funded TRIO Student Support Services and Student Support Services-STEM programs that provides services for undergraduates who are first-generation college students, meet federal family income guidelines, and/or have documented disabilities. CeO advisors and staff embrace a personal approach and provide support in every aspect of the student's path to achievement and success.
Dr. Janiak earned her doctorate in educational administration and leadership and her master's in college personnel from Indiana State University, and her bachelor's degree from UW–Oshkosh.
Her first day as interim director of the CeO program will be Monday, March 21.