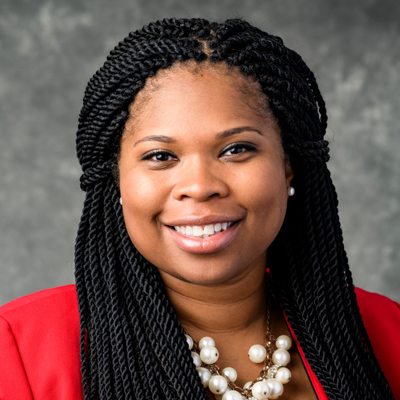 Gail Ford is the director of the Precollege Enrichment Opportunity Program for Learning Excellence (PEOPLE), a college access pipeline that starts with students in eighth grade and supports them through degree completion.
Ford provides institutional level strategic student outreach, academic support and engagement initiatives to support student access and success, promote diversity and equity, and foster a supportive, inclusive environment. Her portfolio of precollege and college programs includes the Madison and Milwaukee PEOPLE offices.
Since 2004, Ford has worked in nonprofits and post-secondary institutions to advocate for systematic changes to better align K-12 education programming with college-ready expectations. Her work with youth and professionals afforded her the opportunity to attend first lady Michelle Obama's "Beating the Odds" Summit at the White House in July 2015. In 2017 Ford was honored by BRAVA Magazine as a "Woman 2 Watch" for her exceptional work in college access.
Ford received her master's degree in adult education from UW–Platteville and her bachelor's degree in applied speech communication from Ferris State University