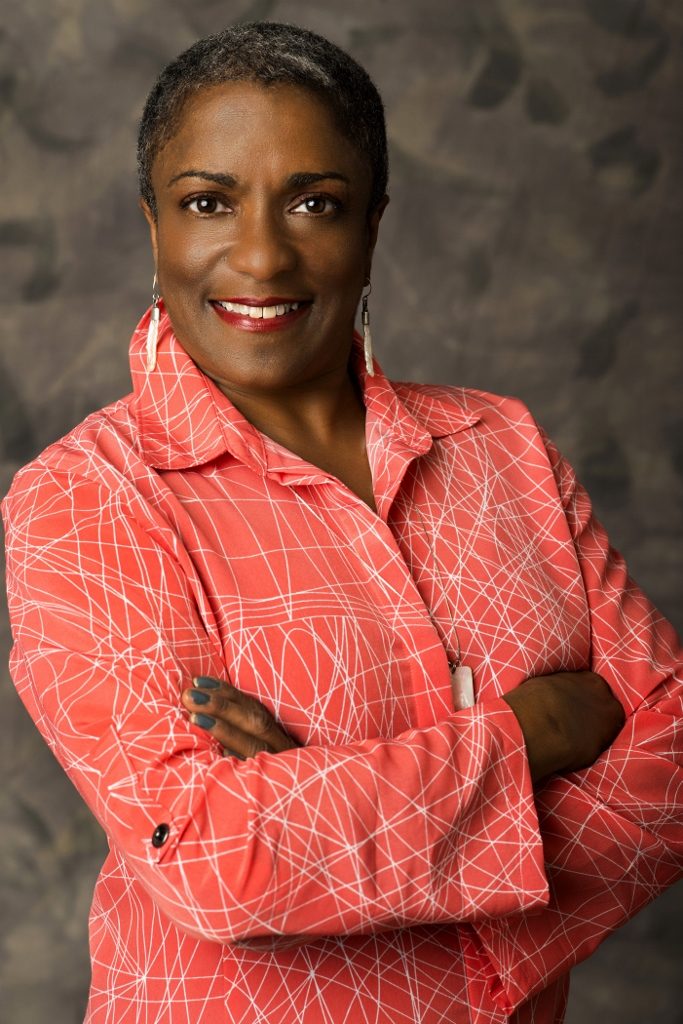 Linda Pitts ('78) has been a trailblazer since her youth and a Badger who takes an active role in pushing the University of Wisconsin-Madison toward its goals for diversity.
A native of Chicago, Pitts graduated with a degree in mathematics in 1978, an uncommon specialty for African American women at the time.  After graduation she dove into web system design, testing and IT service management with experience in literally dozens of operations platforms and systems. Pitts' interest evolved toward the mathematics of sales and earnings, taking her to retail management at Sears, Roebuck & Company in Chicago, where she brought diversity and improved efficiency to corporate operations by re-engineering the vendor business system and realigning staff. Her work resulted in a 40 percent savings in payroll costs and improved productivity.
From retail Pitts moved into corporate and banking IT system design and quality assurance, where her interests evolved into business finance and investment.  While implementing global trading systems and creating strategic policies and tactical procedures for the Chicago Mercantile Exchange, she expanded her breadth to include currency, options and futures trading.  Pitts then became the Quality Assurance Manager for ABN AMRO, the third-largest bank in the Netherlands.  From there, Pitts took the helm of Chicago City College's Central Operations 25-person IT staff to identify system-wide future technology needs.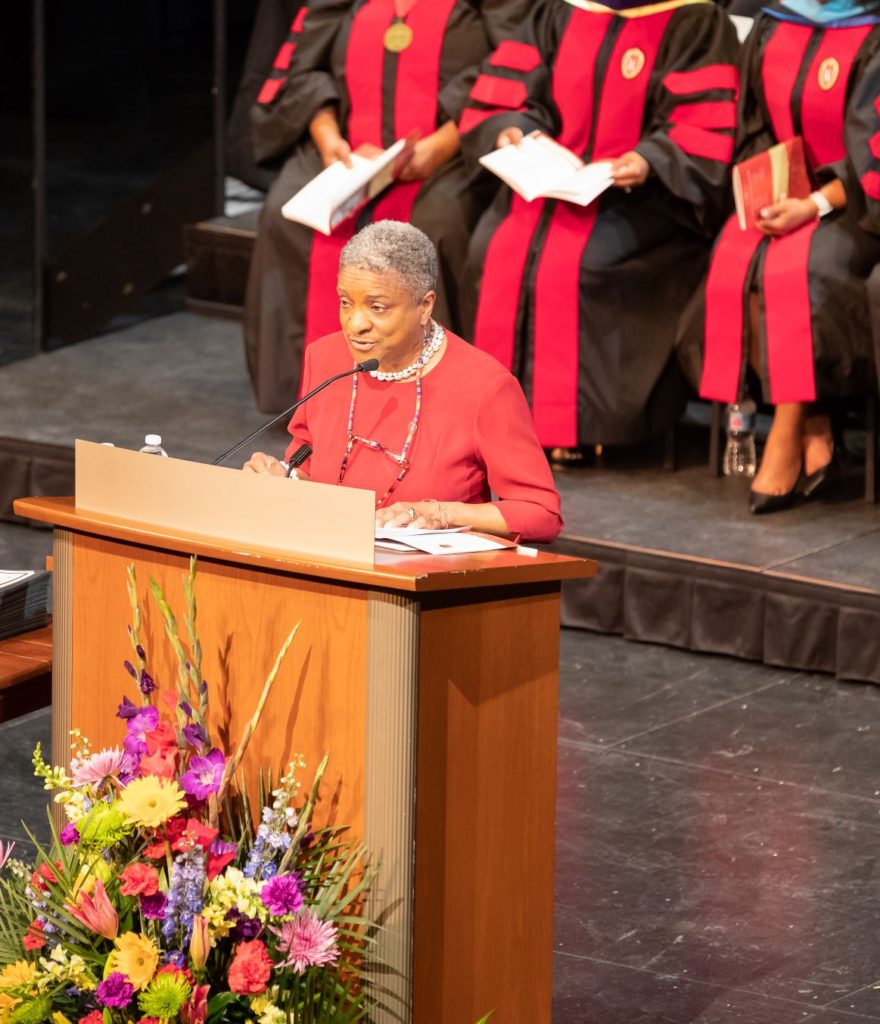 Today, Pitts is an expert in aligning information technology, operations, systems implementation, quality assurance practices and training with business strategies and retail objectives.  She utilizes this expertise as an award-winning residential property realtor in the Chicago regional market handling transactions between sellers, investors and buyers with vendors, attorneys and financers.
As a young and newly-minted alum, Linda started going to Wisconsin Alumni Association Chicago Club events and — most importantly – participating.  In addition to celebrating Founder's Day, she was a Greater Chicago Food Depository volunteer, a prospective Posse Scholars mentor, joined students from various Chicago high schools in multiple day trips to tour Madison for "Prospective Scholar's Day," and served for 7 years on national WAA board.
Pitts advised the graduates to get involved with their alma mater as soon as possible.
… you are about to be part of a network of over 300,000 others who are Badger alum. Reach out and touch them.  Find out about them and let them find out about you.  You'll be amazed as to where it will lead.  Connect to the opportunities that are in the heads of these men and women.  Trust me, that is where the real treasures lie, the things that are not posted or tweeted in social media.
Throughout her career, Linda has been an active member of the Wisconsin Alumni Association and a UW-Madison Office of Admission volunteer, as well as a board member for the Posse Foundation. Pitts helps to recruit potential Badgers – specifically students of color – by participating in college recruitment fairs, bus tours and regional alumni events.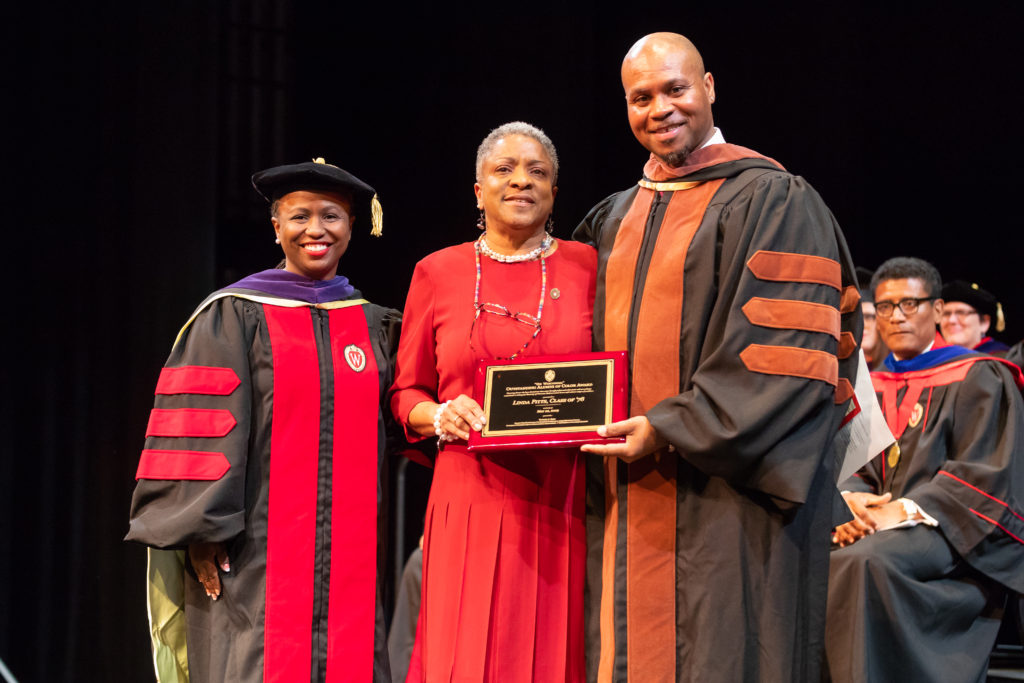 But as we all know, hardcore Badgers go to sports events. So Linda felt compelled to attend UW/Northwestern football and basketball games in Evanston and fly out to Pasadena to attend two Rose Bowl games back in the 90s.
It never gets old for Linda, who became an "official admissions volunteer" for Chicago area college fairs at multiple Chicago Area High Schools: Mother McCauley/Brother Rice, Lane Tech, Providence St. Mel, Our Lady of Peace, Gary Comer/Noble Charter School group, the city wide effort of the 100 Black Men college fair, and more.  She's currently serving as Posse coordinator for nominating scholars at St. Mark United Methodist Church in Chicago and as a Big 10 volunteer for Chicago area events.
Now that's a dedicated Badger Alum who is living the Wisconsin Idea.
But according to Linda, she's been blessed to cultivated relationships with Roxanne Allison, Mercile Lee, Marion Brown, Russell Betts, Gia Euler, Gia Gallimore, Ed Manual, and Andre Phillips, just to name a few.  The thing they all share, she said is being committed to a diverse and inclusive student experience.