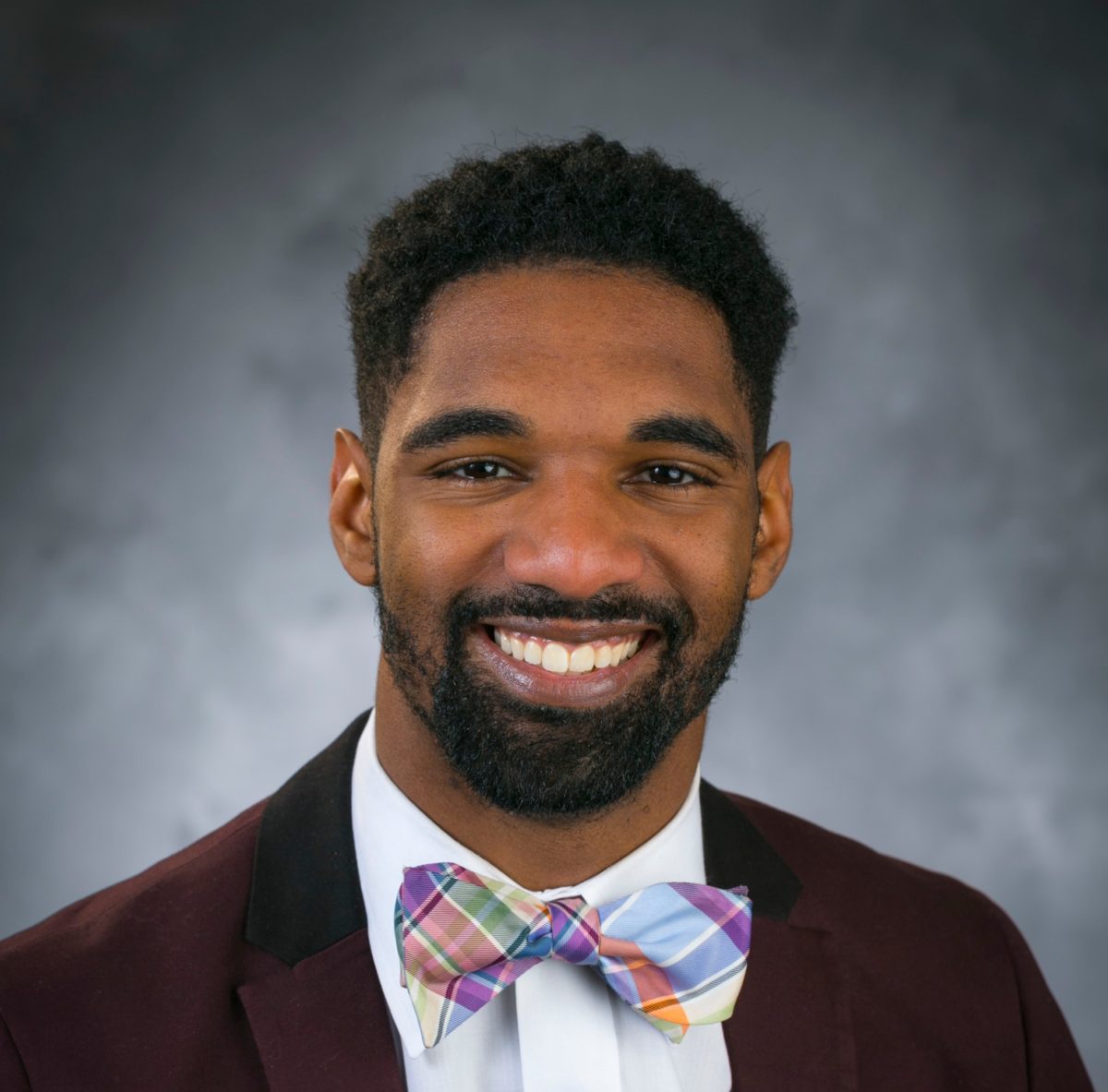 Dantrell Cotton, a Wisconsin Badger and Posse Graduate from the Southside of Chicago, believes in the innate human desire to work cooperatively and live in community.
"Let's learn from each other. Let's thrive together. And let me help to make this process a little more manageable for you," summarizes Cotton's impetus for studying the environment's role in people's lives and his new goal of preparing to teach and lead hands-on at Harvard University.
This fall Cotton will supplement an undergraduate degree in Community and Environmental Sociology and Environmental Studies, and a Master of Science degree in Environmental Resources, with a professional Master Degree in Education that will prepare him to teach and manage resource centers and initiatives.
While Cotton was known for his musical interest and talents as a youth, his passion about food security emerged while he was attending Chicago High School for the Agricultural Sciences.  In fact, he first learned about the University of Wisconsin-Madison through his high school's attempts to develop a stronger relationship with the UW School of Agriculture.
"I knew about UW and I had planned on applying regardless of whether I came here or not," Cotton said. Winning a competitive scholarship through the Posse Foundation sealed the deal. He arrived in Madison with Chicago Posse 9 in 2009.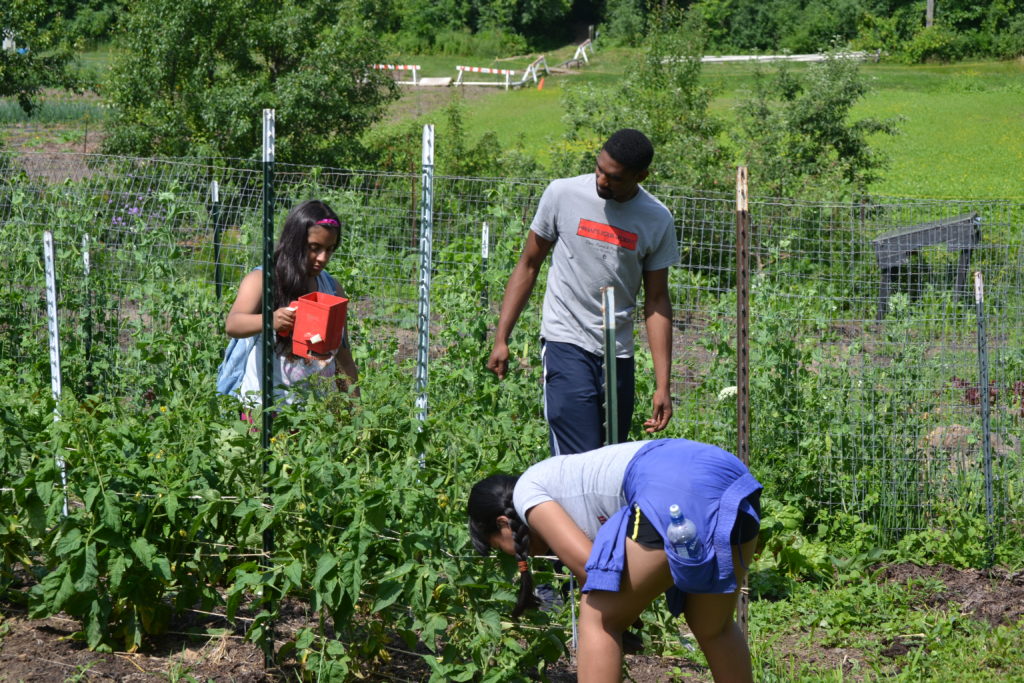 "I've been on campus longer than I thought I would be," Cotton said like many students before him, who later discovered UW graduate programs in their evolving interest areas. His decided to focus on community responses to food security and its broad sociological impact on key wellness, again date back to growing up on Chicago's Southside, where Cotton noted African Americans are disproportionately affected by health problems. He quickly made the tie between health and the environment.
"I had an interest in environmental justice because I tried to grow crops and was learning about soil contamination in communities of color," he said. Cotton's attempts to do what made sense – replace  processed and poor quality food with the homegrown produce his elders fondly remembered – led him to learn more about environmental justice, although it wasn't called that in urban circles. When he discovered the growing body of scientific research on the ties between the environment, food and health, Cotton knew it was a real "thing."
"This is not just Dantrell overthinking this," he said, "Other people are looking at this."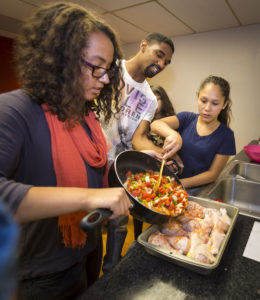 Since deciding to learn more and contribute to this knowledge base, environmental justice and nutrition has grown into his passion because it permeates the quality of life for people of color, especially in poor and urban settings, he said.
"I kept hearing a lot of bad things about my neighborhood; how we don't have this and we don't have that," Cotton said. "And some of those things are true, but I had to ask how did we end up like this?" More research on deficits wasn't contributing to solutions and positive outcomes, he said.
"I want to look at food in secure communities and I want to look at how communities are resisting their situations," he told his advisor. "I want to look at how they're mobilizing."
The Freedom Farm, a concept credited to Civil Rights Activist Fannie Lou Hamer, is an example, Cotton said.  Hamer helped start the Freedom Farm Cooperative 1969 with the goal to provide food and economic independence to local people in rural Mississippi.
"It may not be a cooperative in the business sense, but the principle is there in terms of looking out for each other," he said.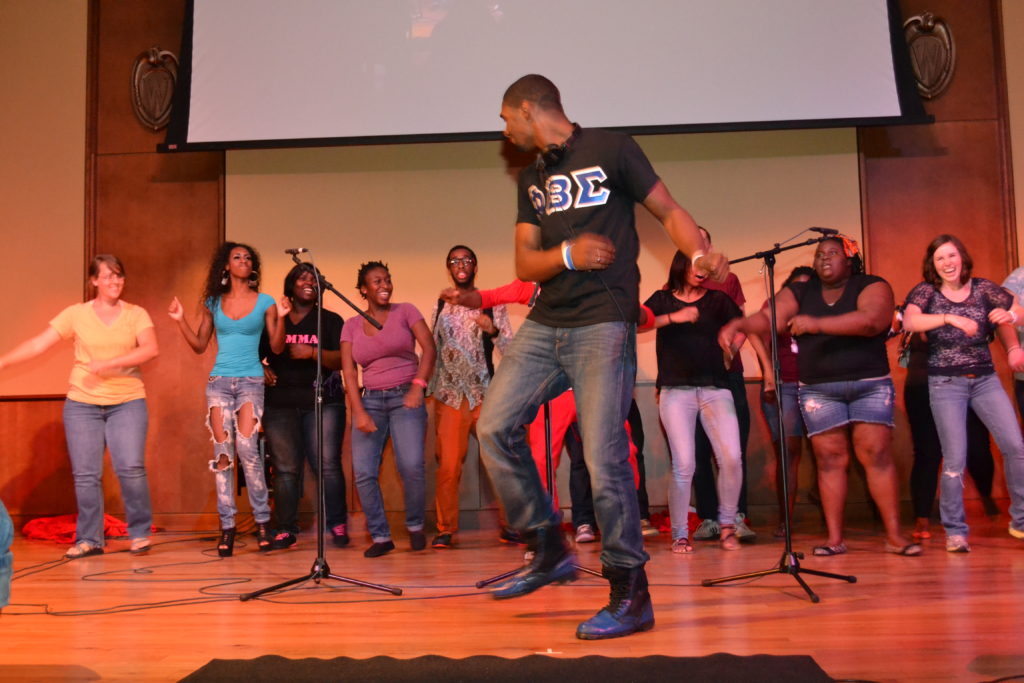 "The roles of black and brown people isn't reflected in America's agricultural and environmental history," Cotton said. As a result, there is a lack of interest, instruction, and behavioral role models all across environmental stewardship and its connection to food and nutrition in poor and diverse communities, he added.
Cotton's intention to help fill this gap has made hands-on experience pivotal to his graduate studies in environmental resources. Under the mentorship of advisor Dr. Monica White, he has researched food justice, urban ethnography, and methodological approaches to addressing food access issue. Serving as the Health Equity Project Intern on a Ford Sustainability grant in collaboration with University Health Services (UHS), Slow Food UW South Madison, Growing Power and community partners to research and increase food access in South Madison was a perfect fit.  Most recently, he's been helping the Allied Drive Neighborhood explore starting a cooperative.
"I don't want to see people in my community hurting and suffering all these social implications," he said. "How do we restore the dignity in people? This sense of agency is so important to me."
Cotton's dedication to community building is evident in all aspects of his life.
As a graduate student, he became the New York 5 STEM (Science, Technology, Engineering, and Mathematics) Mentor with the UW Posse Program.
"It was so important to me to return to the place that gave me my start and I had the chance to work with 10 brilliant Posse scholars."
But since arriving in Madison, he also has been the Diversity Coordinator for University Housing and a House Fellow for two years, the president of the Kappa Chapter of Phi Beta Sigma fraternity,  Director of the University Gospel Choir, Chair of the Inter-Cultural Dialogues group, an Ambassador for the Nelson Institute for Environmental Studies, and a member of the Black Music Ensemble.  And that's not all. Cotton is the empowerment coach and director of the Madison Inspiration Community Choir through the Nehemiah Foundation, working with youth throughout the city to spread the message of hope, strength and the power to overcome.
"Madison is the greatest city because it's the place where you can continually challenge yourself to think outside the box, try new endeavors and reaffirm your place in the world as a leader."