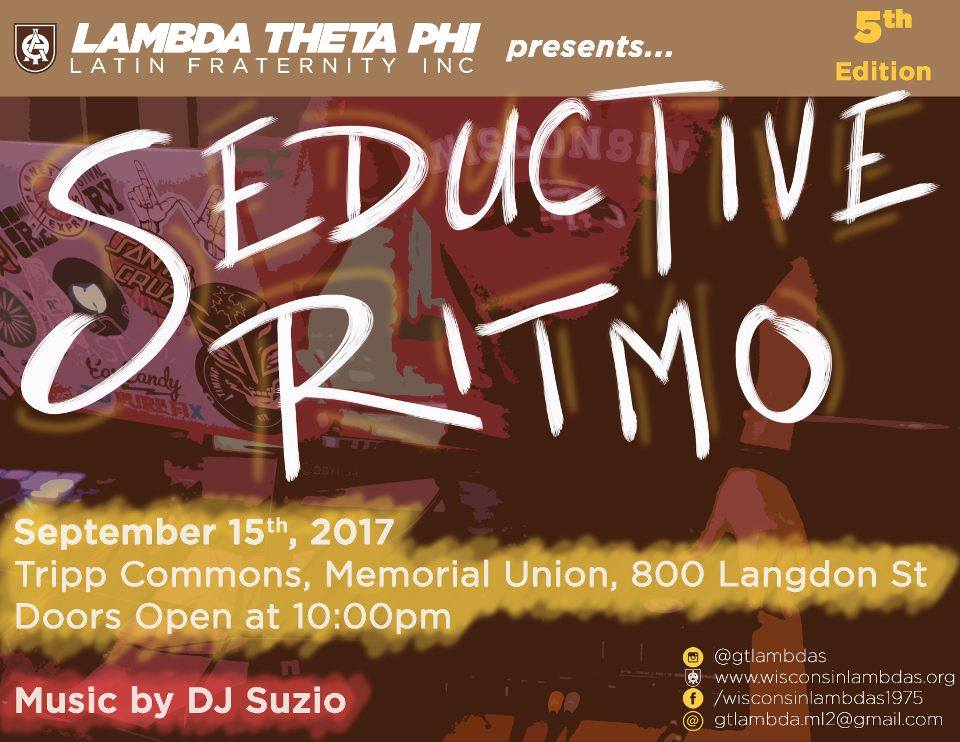 The Brothers of Lambda Theta Phi – Gamma Theta Chapter present the 5th edition of SEDUCTIVE RITMO. That's right after three years we are bringing back one of our favorite events. This event will kick off this year's Latinx Heritage Month! Music by our very own Brother Bryan Suzan DJ Suzio. Expect a night of bachata, merengue, reggaeton, hip hop, and more.
Location: Tripp Commons (Memorial Union)
Date:Friday, September 15th
Time:9:00pm-12:00am
Music By: DJ Suzio
THIS IS AN ALCOHOL-FREE EVENT: ALCOHOL WILL NOT BE PERMITTED INSIDE THE VENUE!!!