UW-Madison Annual Diversity Forum 2018
November 1, 2018 @ 8:00 am

-

4:30 pm

CDT

Free and open to the public
Diversity Forum 2018: Beyond the Numbers — Relationships, Retention and Reality
The premiere all-campus and community conference-style event featuring national speakers, panel discussions, training and networking. Sponsored by the Vice Provost and Chief Diversity's Office and the Division of Diversity, Equity & Educational Achievement.   Register today at https://go.wisc.edu/5b9b91.    See the schedule.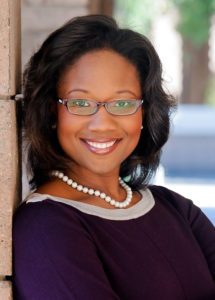 This year's keynote speaker will be Talithia Williams, Ph.D.
Renowned for her popular TED Talk, "Own Your Body's Data", Dr. Talithia Williams takes sophisticated numerical concepts and makes them understandable to a wide audience. She demystifies the mathematical process in amusing and insightful ways, using statistics as a way of seeing the world in a new light and transforming our future through the bold new possibilities inherent in the STEM fields.
Dr. Williams is cohost of the PBS series NOVA Wonders and has delivered speeches nationally and internationally on the value of statistics in quantifying personal health information. She has made it her life's work to get students, parents, educators and community members more excited about the possibilities inherent in a STEM education.
She also appears in NOVA's "Prediction by the Numbers," a series exploring the history of probabilities with the intention of explaining the growth of mathematical thinking through the history of gambling. Dr. Williams conducts an experiment on the show, which Forbes called, "an entertaining, fun piece that conveys her knowledgeable and deep interest in this predictive method."
In 2015, she won the Mathematical Association of America's Henry L. Alder Award for Distinguished Teaching by a Beginning College or University Mathematics Faculty Member, which honors faculty members whose teaching is effective and extraordinary, and extends its influence beyond the classroom.
Dr. Talithia Williams is Associate Dean for Research and Experiential Learning and an Associate Professor of Mathematics at Harvey Mudd College. She earned her bachelor's degree in Mathematics from Spelman College, a master's degree in Mathematics from Howard University and her Ph.D. in Statistics from Rice University. Her professional experiences include research appointments at NASA's Jet Propulsion Laboratory, NASA's Johnson Space Center, and the National Security Agency.
Dr. Williams develops statistical models which emphasize the spatial and temporal structure of data and has partnered with the World Health Organization in developing a cataract model used to predict the cataract surgical rate for countries in Africa. Through her research and work in the community at large, she is helping change the collective mindset regarding STEM in general and math in particular – rebranding the field of mathematics as anything but dry, technical or male-dominated but instead a logical, productive career path that is crucial to the future of the country.
*Day 1 of the Diversity Forum will be streamed on the web with live captioning (https://vc.ics.uwex.edu/DiversityForum2018). Hearing assistance devices are available for participants attending the Forum in Varsity Hall.
**Coming November 26: Our UW Training for 2nd & 3rd Shift Employees