DDEEA Graduation Recognition and Reception
May 10 @ 5:00 pm

-

10:30 pm

CDT

Ticket required
An annual celebration of scholarship graduates and interns in the Division of Diversity, Equity and Educational Achievement with parents, families and friends. Tickets are available through graduating seniors.
Graduation Speaker Diem Van Groth, Powers-Knapp Scholars Alum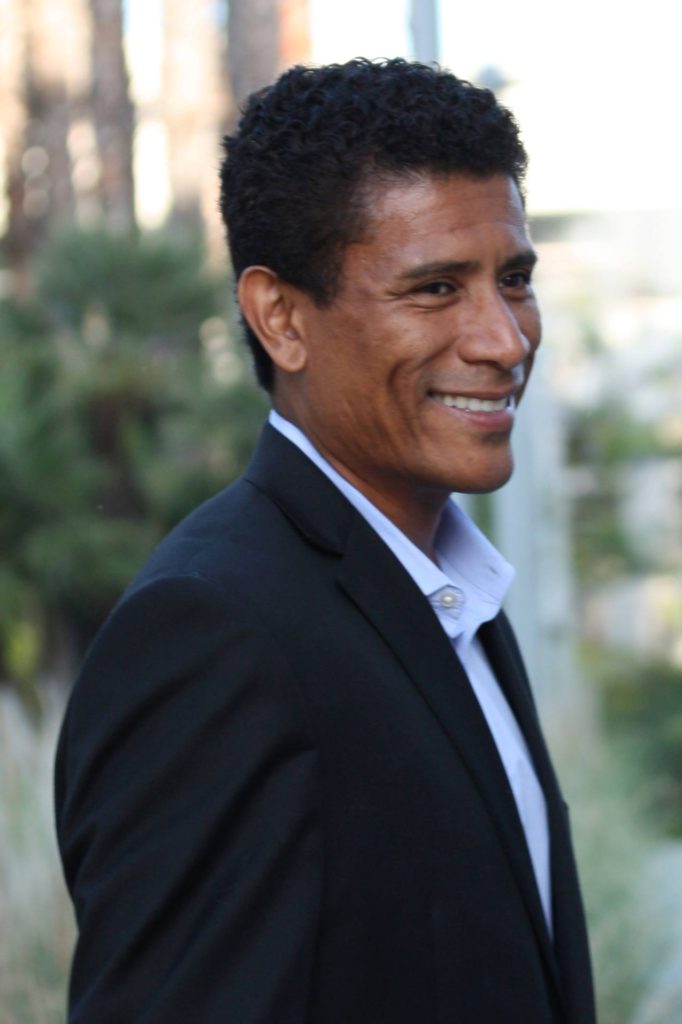 Diem Van Groth, or "Z," as his friends call him, is the Head of Creative and Brands for New Zealand Trade & Enterprise, the New Zealand government's international business development agency. He advises the CEOs and boards of New Zealand's top film, entertainment, media, consumer products, services, textile, and apparel companies on growing their international business.
At the age of sixteen, Diem started in the mailroom of Midwest Federal Bank and then went on to intern in the Corporate Finance Department of investment bank Dain Bosworth, now Royal Bank of Canada, two years later. He is an entrepreneur and business development executive with more than twenty years of experience.
Diem didn't follow a traditional career path since leaving UW. He wrote the Federal Empowerment Zone Application Round III for the City of Compton California, managed a blues legend, co-founded a charter school in South Central Los Angeles, produced events with his brother who was an executive with the Harlem Globetrotters, worked with the Hungarian government to revive its 5,000-year wine culture, partnered with Eric Lloyd Wright (grandson of Frank Lloyd Wright) and top planning universities to develop the plans for Vietnam's first green city, and managed a national salesforce of broadband/DSL/Dial-up resellers in the early days of high-speed internet.
Diem is passionate about making a difference. He developed the business plan for a foundation dedicated to developing African leaders founded by the former Speaker of Parliament of Namibia, Dr. Mose Penaani Tjitendero, and served as a founding board member. He is the webmaster and board member of the California Bonsai Society, the oldest bonsai club in America, and has worked as a youth volunteer in Los Angeles since 2000. He is the proud father of one should-be-studying more rather than playing video games, 15-year-old son.
Diem is a Mercile J. Lee scholar, Sigma Alpha Mu fraternity member, and University of Wisconsin-Madison graduate with degrees in political science and international relations.
Details
**Please check back for additional details for this event as plans are finalized.**
When: Friday, May 10, 2019, from 5:00 to 10:30 p.m.
Where: Shannon Hall, Great Hall & Tripp Commons, Memorial Union
Who is invited: Invited guests and graduating seniors from programs in the Division of Diversity, Equity & Educational Achievement at UW–Madison (Center for Educational Opportunity, Chancellor's & Powers-Knapp Scholarship Programs, DDEEA Internship Program, McNair Scholars Program, First Wave Hip Hop & Urban Arts Learning Community, Posse, and Precollege Enrichment Opportunity Program for Learning Excellence).
Cost: Free, tickets required
Agenda
4:00-5:00: Photos with program graduates in caps & gowns
5:00: Doors open for guests, Shannon Hall
5:30–7:30: Graduation Recognition Celebration, Shannon Hall
7:30–10:00: Reception, Great Hall, buffet available 7:30–9:30
7:30–10:30: Live DJ music, Tripp Commons, buffet available 7:30–9:00
Live stream
Live video with captioning will be available at go.wisc.edu/ddeealive during the event for people who are unable to attend or require hearing assistance.
Accessibility
This event is wheelchair accessible. If you need an accommodation to attend this event, please contact the DDEEA Communications Department at 608-265-5228 or vpcdo.events@cdo.wisc.edu by May 1 to arrange access. We will attempt to fulfill requests made after this date, but cannot guarantee they will be met.