What is the Internship Program?
The Division of Division of Diversity, Equity & Educational Achievement (DDEEA) Internship Program provides high-impact employment opportunities for students to develop marketable work experience.
Interns grow personally and professionally as leaders in diversity and inclusion in a workplace that empowers students to realize their potential and express their identities.
Using a cohort model, interns commit to a year-long paid internship, working throughout the division in areas such as: research, communications, human resources, data management, external relations, finance, administration, event coordination, and the Mercile J. Lee Scholarship Program.
To learn more about the Internship Program, please contact the Program Manager at ddeea_interns@provost.wisc.edu.
Reasons to apply
Competitive pay
Impact positive change at UW-Madison
Personalized mentorship
Paid professional development activities
Build professional networks
Flexible hours
Applications will re-open in Spring 2020.
What Interns Say About the Program
"My coworkers and work environment keeps me returning – we have really been able to create a family in the division and our work is always persuaded by the betterment of this campus."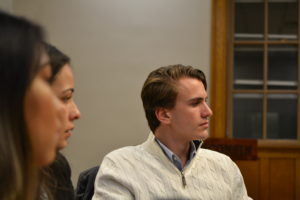 "I challenge myself and draw on my strengths, and have had the privilege to listen and witness the work done by our great administrative leaders and staff within the division."
"I have obtained valuable knowledge regarding factors that contribute to equal access to education by working with scholarship recipients. This knowledge in valuable to my research in multicultural education."
What staff say about the program
"Student interns provide invaluable support to my work including: project tracking, budget tracking, communicating with customers, and co-presenting."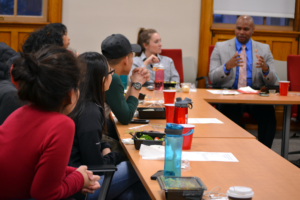 "The internship program has provided me with students who are able to contribute to our work in meaningful ways that positively impact the division."
"It's been so rewarding to watch the divisional students grow throughout my time in the division and see firsthand the impact that interns make."