Pilot
In June 2014, Chancellor Blank requested a campus wide inventory of all diversity programs at UW-Madison, with an emphasis on programs for undergraduate students.
A tool was developed to produce the inventory and served the first-phase effort on which we have built a unified system for the regular collection of diversity data, as envisioned in UW-Madison's new diversity planning framework, Forward Together.
The purpose of the inventory was to be able to identify and support our continuing diversity planning activities, and provide a perspective of the broad range of diversity-related activities taking place across campus.
Purpose
The Office of the Vice Provost and the Chief Diversity Officer and the Division of Diversity, Equity, and Educational Achievement is moving forward to institutionalize the regular collection of diversity data via an online database, as also outlined in the UW's diversity framework (see Affecting R.E.E.L Change: Retain. Equip. Engage. Lead. For Diversity and Inclusion Document – Initiative 8). The purpose is: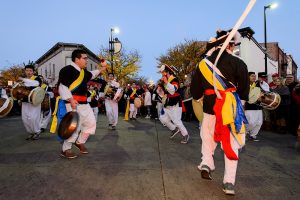 To provide the University of Wisconsin – Madison with a database that that will collect, update, and report information on diversity related activities, campus wide, in an effort to:

Improve knowledge about diversity resources, programming, initiatives, research, etc. at UW-Madison,
Improve ability to coordinate planning of diversity related activities with other campus partners,
Get a sense of where the diversity related opportunity areas and needs are in your school/college, and
Have a better sense of your school/college's fiscal commitment to diversity related activities.

In accordance with the Initiative 8 of the Diversity Framework, provide data for an updated Strategic Diversity Update, which is "an annual campus-wide report documenting objectives, goals, outcomes and resource allocations" of diversity activities across campus.
Next Steps
Add additional functionality
Ability to identify sub-reporters
Production of reports
Data visualizations